Travis Pastrana and Vermont SportsCar Design One-Off Tribute to Ken Block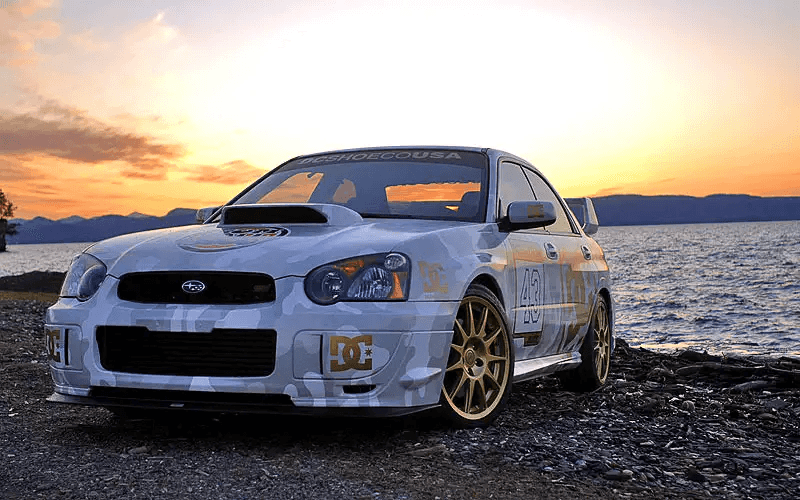 Competition Subaru of Smithtown was saddened to hear the tragic passing of Ken Block and continues to mourn his loss. Mr. Block was an incredible member of the Subaru Rally Car Team, driver, teammate, friend, father and husband. As a well-known member of Subaru Motorsports USA, he developed friendships on and off the Subaru rally team. One of these friendships included a friendly rivalry with Travis Pastrana, another member of Subaru Motorsports USA. Ken Block inspired tens of thousands of individuals and single-handedly introduced rally sports to the new age of Americans. Ken Block also helped emphasize and bring attention to the U.S. rally championship worldwide.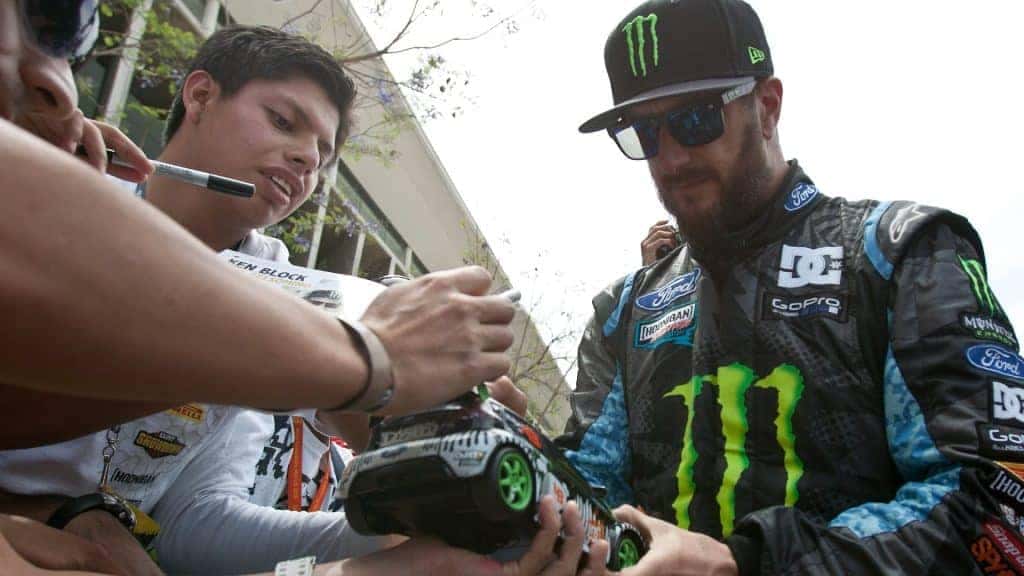 Ken utilized his precise driving skill, flair and commitment to incredible vehicular stunts and established the Gymkhana video franchise in a Subaru WRX STI. Thus begun Ken's career being a household name and inspiration to many. Competition Subaru is extending sympathy, the deepest condolences and healing towards the Block family throughout this difficult time.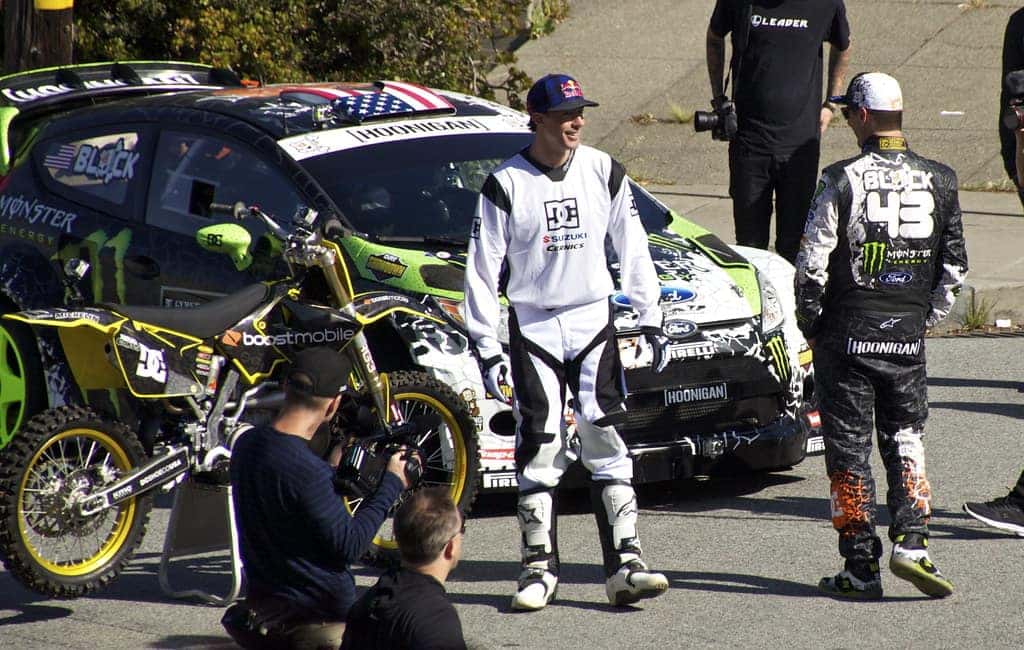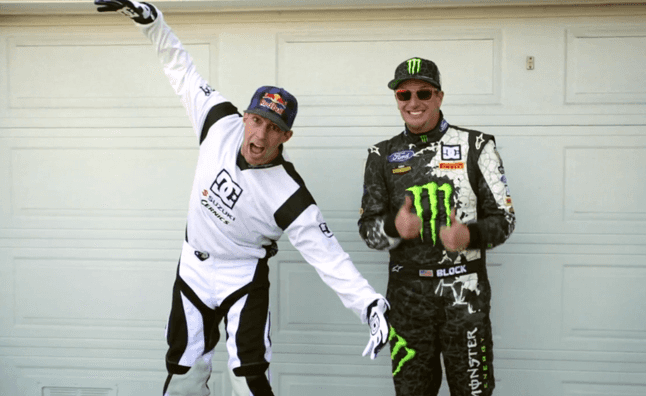 Travis Pastrana, long-time friend of Ken Block, has teamed up with Vermont SportsCar (VSC) to run a one-time livery dedicated to Ken Block. This specific, one-time livery, "snow-camo", is the perfect way to honor the late Subaru Driver. The snow-camo livery was originally entirely Block's idea. In 2005, Ken had a vision for matching, eye-catching snow-camo liveries for his vehicles. As a result, Ken received approval on his Subaru STI rally car for both the 2005 rally season as well as for the 2005 Gumball 3000 Rally.  In 2005, the livery implemented a golden DC Shoes logo. For 2023, it honored Ken Block with "KB" lettering instead. Fans and enthusiasts alike viewed the unveiling on Friday, January 20th, during Round 7 of the Nitro Rallycross series in Quebec, Canada.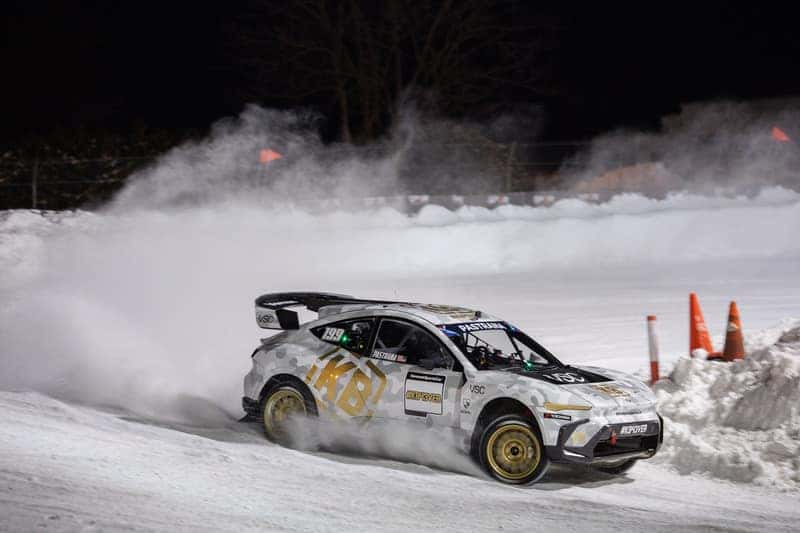 Who is Vermont SportsCar (VSC)?
Vermont SportsCar (VSC) is Subaru of America's motorsports technical partner. Vermont SportsCar preps rally and rallycross vehicles. Vermont SportsCar also has the privilege to manage the Subaru Motorsports program. Managing the Subaru Motorsports Program entails race vehicle design and build, race team management, and sponsorship and media relations. VSC also designs and builds special Subaru projects, such as:
Red Bull New Year's Jump
Gymkhana 2020
Gymkhana 2022
The race car reimagined by Pastrana was utilized for Pastrana's 2023 Nitro Rallycross event racing in the Group E Rallycross event. This event features the new all-electric Group E Class. This stage is considered VSC's and Pastrana's home turf. The Group E Rallycross event is a playful, windy course full of dirt, giant rolling jumps and big banked turns.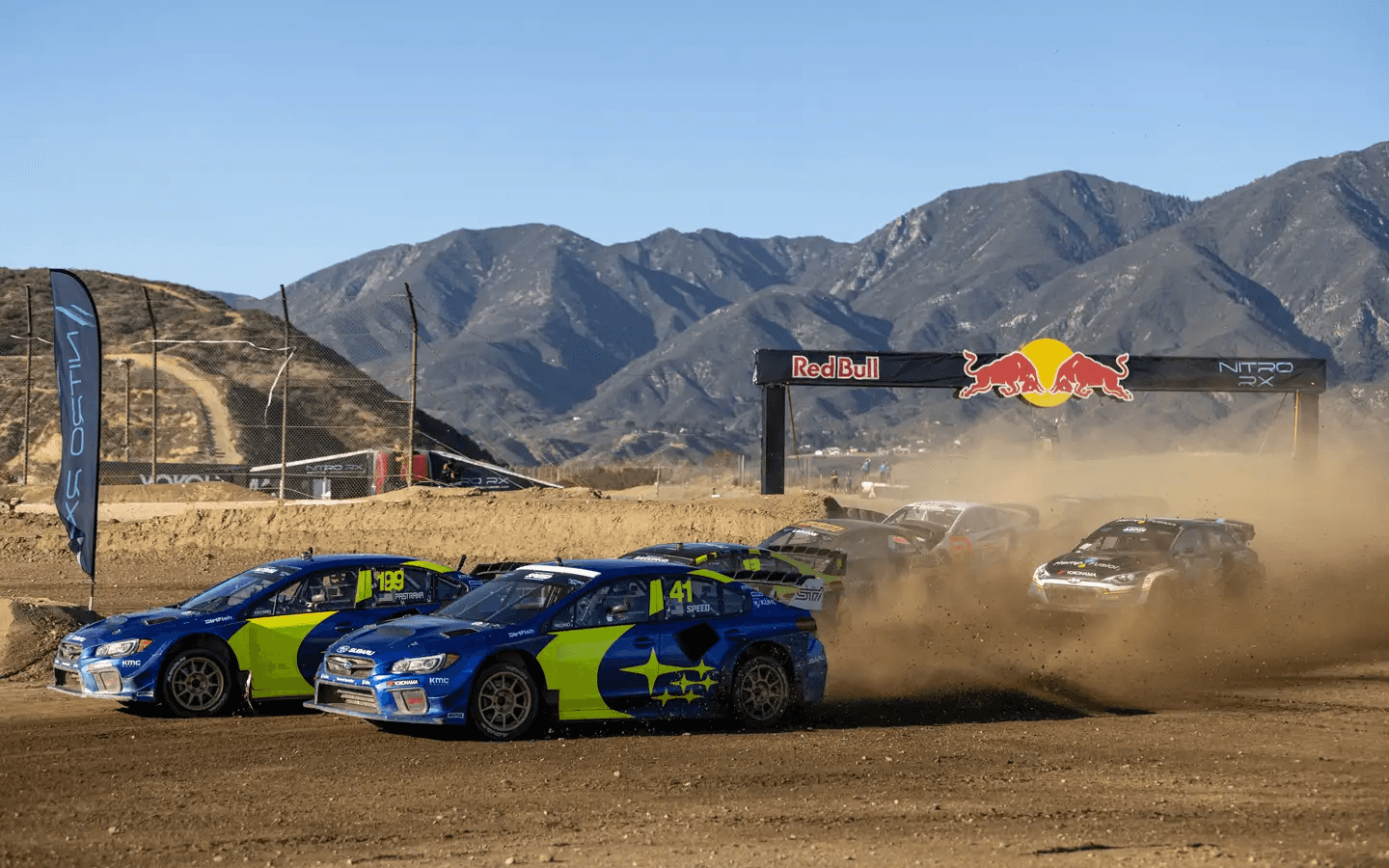 Competition Subaru is happy to report that Travis Pastrana and Vermont SportsCar have earned first place in the Group E Rallycross event! Additionally, Nitro RX, the American rallycross racing series that schedules events such as Group E, are going to permanently retire Block's No. 43 out of respect and memoriam for Mr. Block.
Competition Subaru of Smithtown looks forward to continuing Ken Block's legacy, memory and passion for all things rally car and Subaru. We cannot be more proud of the entire Subaru Motorsports team. Congratulations once more to Travis Pastrana and VSC for their recent first place title! Competition Subaru of Smithtown would like to express and extend their condolences once more to the Block legacy. The world of automotives is forever changed by his creativity and accomplishments.