rm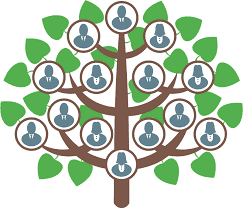 Family-Owned and Locally Operated
Competition Subaru of Smithtown was established in 2010, but our roots date back a little bit further to when Competition Automotive Group was established in 1962 by Joseph C Buzzetta. In 2018, our beloved dealership relocated into a newly expanded and renovated building with a service drive! This building was originally one of our sister stores- Competition INFINITI! The Competition Automotive Group is proud to be built on the foundations of consideration and family. The Buzzetta Family treats all their employees, customers, and the local Long Island and New York community like family. Competition Automotive Group and the Buzzetta Family strive to emphasize the importance of supporting others through various events and opportunities.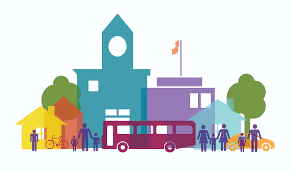 We Serve Our Community
More Than a Car Company®, Competition Subaru is dedicated to assisting Long Island communities and non-profits all across Long Island. Our entire dealership understands the importance of community involvement and we are more than eager to help out when and where we can! Whether it is sponsoring a local Long Islander and his charity bike ride or a local horse show, collecting donations for the holidays, for local hospitality centers, or for the Paige Keely Foundation, to name a few, Competition Subaru of Smithtown strives to positively impact our amazing Long Island Community. As we support our local community, we also are honored to get the incredible opportunity to maintain our Subaru Love Promise. Each year, we are proud to support and raise awareness, funding and supplies for Subaru Loves the Earth, Subaru Loves to Care, Subaru Loves to Help, Subaru Loves Learning and Subaru Loves Pets! We are also able to have the wonderful opportunity to show appreciation to our employees by hosting a company-wide picnic! Competition Subaru of Smithtown was also able to host our free event: the WRX STI Rallycross Car Show in 2021 and 2022! The Buzzetta Family is proud to cast such a wide net of support to aid as many communities in as many ways possible. Competition Subaru of Smithtown and the entire Buzzetta Family are proud of these incredible, life-long relationships, and we are hopeful for many more for many, many years to come.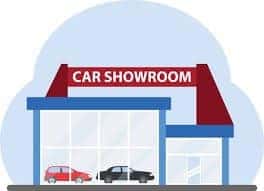 State-Of-The-Art Facility
Competition Subaru of Smithtown has been proud to assist our customers every business day since 2010. As More Than a Car Company®, we do everything in our power to deliver the best to our customers! From collecting school supplies, non-perishable donations, pajamas, un-used blankets and toys in our showroom, to hosting lively Car Shows and Adoption Events, our dealership in Saint James, New York is always buzzing with passion for Subaru! In 2018, Competition Subaru of Smithtown moved into a newly renovated and expanded building, which enabled us to work as efficiently as possible! Currently, Competition Subaru offers a wholesome customer lounge with coffee, snacks, refreshments, magazines, food and water for your furry friends, as well as complimentary Wi-Fi! Stop by our friendly Parts Department in Saint James to see our rotating stock of awesome Subaru merchandise, every single customer and visitor is welcome to take a look around!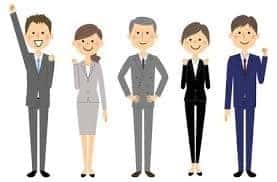 Knowledgeable Staff
At Competition Subaru of Smithtown, our customers and their Subarus deserve the absolute best because we know your Subaru is like your family. Our employees are trained strategically and are always ready to aid in all possible customer needs. Our employees deliver the most enjoyable, stress-free, and warm experience possible for our customers. Our incredible customers can always call us, email us, or visit our dealership for any Subaru situations; our staff is always eager to help in any way we can!
Transparent Market-Based Pricing
At Competition Subaru of Smithtown, our team takes pride in removing the stress, guesswork and haggling that is expected when purchasing a pre-owned vehicle. With our transparent Subaru Certified Pre-Owned Program, Competition Subaru works hard to give you the best price out there, for the best vehicles out there! Over 97% of Subaru vehicles sold in the last 10 years are still on the road racking up more miles to this day! Stop by our Sales Department near Smithtown, NY or give us a call at 888-604-0343!
No Hidden Fees
At Competition Subaru of Smithtown, you pay the price you see! Our dealership believes in a stress-free, fully-transparent sales process with open communication during every single step of the purchasing procedure. Competition Subaru of Smithtown is grateful for your time, business and consideration. We can ensure you'll never be presented with any phony, additional fees!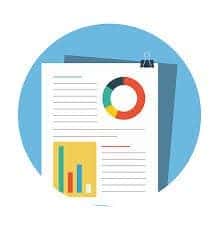 Complimentary CarFax Reports
Our Pre-Owned Department is more than happy to provide all of our customers with complimentary CarFax vehicle history reports. These reports deliver transparency and peace-of-mind to our wonderful customers while they search for a Pre-Owned vehicle. These reports possess important information about a vehicle's past so potential owners are aware of every detail. These reports transform the sales process as they fully inform our customers so you can shop confidently when purchasing a Subaru Pre-Owned vehicle from our Sales Department!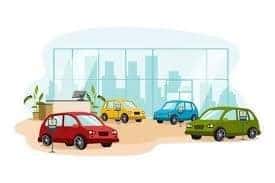 Impressive Vehicle Line-Up
Competition Subaru of Smithtown is beyond excited to offer a large, unique selection of both New and Certified Pre-Owned vehicles for our superstar drivers. After the relocation of our dealership in 2018, it is easier than ever to host such fun and multi-purposeful vehicles. Our incredibly kind employees strive to make it as simple as possible for you to get into the Subaru of your dreams, any day of any week!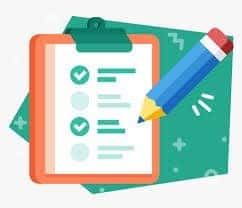 Comprehensive Inspection Checklist
Every vehicle at Competition Subaru of Smithtown must pass a strenuous quality inspection. This inspection goes over every detail of every vehicle before the keys are officially bestowed to its new owner. Our factory-trained technicians ensure every system, both electrical and mechanical, power accessory, and all other additional features of the vehicle are running as best as possible so our customers leave our dealership safely with full satisfaction and a smile.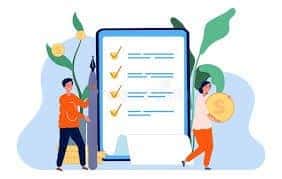 Complimentary Trade Appraisals
Competition Subaru of Smithtown offers complimentary trade-in appraisals 5 days a week! No need to make an appointment, our trade appraisers are always at our dealership! Our trade-in appraisers will offer you a fair market value price on any vehicle you'd like to trade-in! Our customers can get an estimated value for their trade-in vehicle right here on our website! Simply input your VIN and in a handful of seconds you can see the estimated value of your Subaru or other vehicle so you can start to consider the next steps!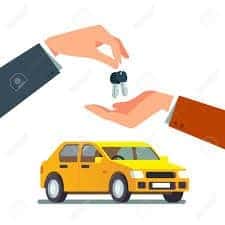 Complimentary Courtesy Vehicles
Our Service Department offers a fleet of courtesy vehicles for our customers while their stunning Subaru sedan or SUV gets serviced. Our courtesy vehicles are available upon request, on our availability and the service being done.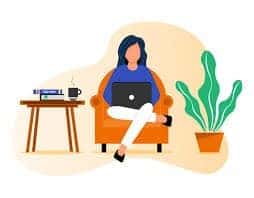 Shuttle Service/Pick-Up and Drop-Off Service
Our team of Subaru drivers are available between Monday-Friday to aid our awesome customers and shuttle them home, to work, the local vet and other local locations! You can rest easy, wherever you prefer, knowing your vehicle is in safe hands getting servicing done! Our friendly valets can even pick-up your vehicle for you for your service appointment, you can schedule it with our Service Department! Competition Subaru of Smithtown will also deliver your vehicle back to you when your service is complete! Every service at Competition Subaru of Smithtown ends with your vehicle being washed! Our dealership takes great pride in what we do!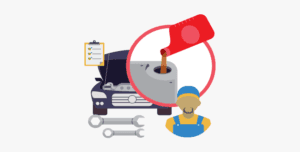 Complimentary Fluid Top-Offs
Competition Subaru of Smithtown always warmly welcomes you to our dealership! If your vehicle doesn't need servicing, you can always drive into our spacious and secure indoor service drive! One of our professional Subaru Service valets will top off your brake fluid, coolant, windshield washer fluid and/or engine oil. Don't be shy, you can also ask us to check and correct your tire pressure as well! We hate to see you leave our dealership but we are so excited for you to embark on all of your Subaru adventures across Long Island!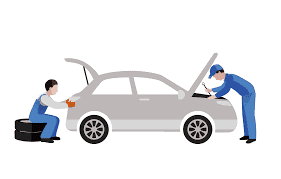 Factory-Trained Technicians
Our factory-trained Subaru technicians take pride in knowing all things Subaru. Our incredible automotive team is highly-trained with hands-on experience; they take pride in giving your vehicle the self-care it deserves. Tear up any terrain knowing your vehicle is safe with our highly-skilled Service team.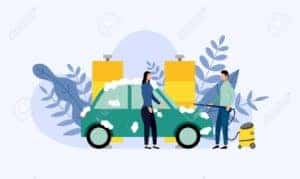 Complimentary Car Washes
Our Service Department makes sure your stunning Subaru looks even better than when it arrived! This means your sweet Subaru will be cleaner and cooler than it was initially brought in! If you took the scenic route, we completely understand, we're here to give your vehicle the TLC it deserves from the roof rack to the mud flaps! Whether it is the incredibly fast Subaru BRZ, the iconic Subaru WRX, or the family favorite, the Subaru Ascent, your vehicle will receive a complimentary car wash after every single servicing!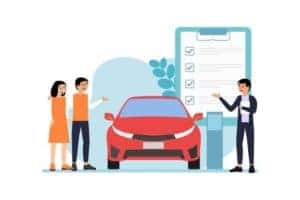 Complimentary Multi-Point Inspections
Every vehicle that comes into our helpful Service Department receives a complimentary multi-point inspection! Competition Subaru of Smithtown is here to support you and your vehicle! Our Service Drive is open 6 days a week to assist you with any concerns, worries or questions you might have about your Subaru! We know your vehicle deserves to be performing at its absolute best regardless of the trails it tackles, which is why Competition Subaru has your back! We never know where the terrain might lead, which is why we go the extra mile to ensure your vehicle can also go the extra mile(s).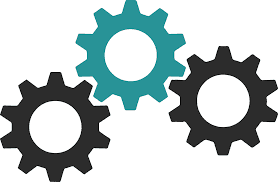 Genuine Subaru Parts
Competition Subaru of Smithtown uses genuine Subaru auto parts with every servicing and repair! These factory OEM parts provide your vehicle with the highest quality, protection and performance possible. Take the impressive 2024 Subaru Crosstrek to exciting heights with the Competition Subaru of Smithtown Parts Department. When the roads can be hazardous, and accidents can unfortunately happen, let your Subaru freely tackle any terrain by ordering genuine Subaru parts from our Parts Center. When using genuine Subaru parts, the quality gets reflected in how amazing your vehicle runs. Customers can always stop by our dealership and by our Parts Department in St. James to ponder or purchase parts, accessories, oil, filters, or swaggy Subaru merch!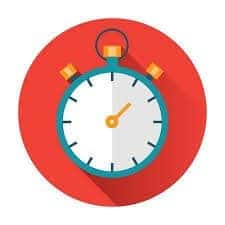 Express Service
Competition Subaru of Smithtown respects your time and knows it is precious. We are proud to offer Express Service that accommodates our clients with speedy service! With Express Service at Competition Subaru of Smithtown, we utilize 2-person teams to perform your oil change, tire rotation, and minor maintenance servicing to maximize our efficiency and your time! Our incredible Service Department will have you in and out in about an hour (or less!) There is no appointment necessary!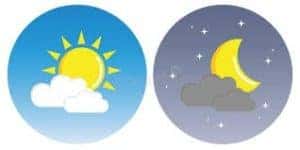 Late-Night Pick-Up and Early-Bird Drop-Off Service
Competition Subaru of Smithtown takes extreme consideration in regards to your time! We are excited to offer late-night pick-up or early-bird drop-off time frames for service appointments for our customers! Late-night pick-up or early-bird drop-off is for our customers who cannot pick-up or drop off their vehicle during regular service business hours. This could be due to work-related conflicts, surprise schedule conflicts, and even pre-vacation plans! Customers can drop off their vehicle and keys before we open or after we close! Our secure dealership is always here for you, whether you physically are or not! Plan your vacation and your maintenance at the same time by dropping off your vehicle before going to the airport! Competition Subaru of Smithtown aims for efficiency, with these optional hours, you can get where you need to be!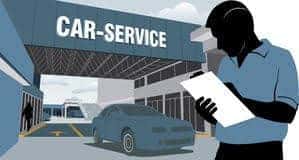 Indoor Service Drive
Competition Subaru of Smithtown is proud of every facet of our dealership! After our relocation in 2018, our Indoor Service Drive is here to shelter our customers when they need help the most! We know the world is unpredictable, which is why we are proud to have an indoor service drive. Our customers do not have to get out of their vehicles until both their car and themselves are safely secure inside our Service Center! Don't worry about any wild weather with our Indoor Service Drive! One of our amazing valets will introduce themselves to you and whisk away your Subaru for the ultimate servicing experience!
Complimentary New York State Inspections
When you purchase a New, Certified Pre-Owned or Pre-Owned Subaru vehicle from Competition Subaru of Smithtown, you'll receive complimentary New York State Inspections for the entire life of your Subaru vehicle! We know schedules can get hectic. Fret no more knowing Competition Subaru has your back! Check off your yearly to-do by easily coming by Saint James to get your complimentary New York State Inspection performed FOR FREE for your Subaru vehicle's ENTIRE LIFETIME! Whether you drive a new Subaru Crosstrek, BRZ, Impreza or a Certified Pre-Owned Subaru WRX or Subaru Forester, getting your annual inspection done is effortless (and free!) at Competition Subaru of Smithtown! Schedule an appointment online, walk in, or call us during your soonest convenience!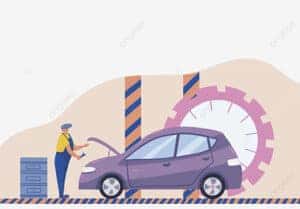 Complimentary First Service on ALL NEW Subaru Vehicles
Competition Subaru of Smithtown is proud to offer a complimentary first service on all New Subaru vehicles purchased at our Saint James dealership! Taking care of your vehicle is as important as loving every single mile on your joyride around Kings Park, Miller Place, Hauppauge and Sound Beach! Ensure your Subaru can handle more mileage by maintenancing it at Competition Subaru of Smithtown's Service Department! Schedule a Service Appointment online or contact us to utilize your first FIRST maintenance on your new Subaru vehicle! Whether you bring your vehicle in during our Express Service hours or during regular business hours, Competition Subaru of Smithtown For additional information in regards to your Subaru's yearly maintenance schedule, check out our interactive and informative page! Select your year, model, trim level and mileage to get most accurate recommended maintenance intervals.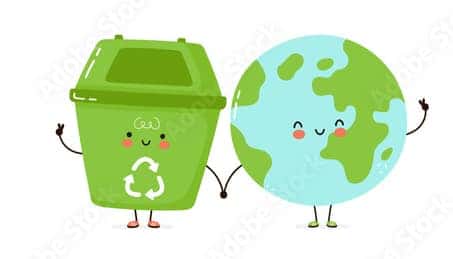 Our Eco-Friendly Efforts
Competition Subaru is a Subaru Eco-Friendly Retailer! Outside of our philanthropic efforts, Competition Subaru was granted admission into Subaru of America's Environmental Program! Competition Subaru of Smithtown is extremely dedicated to our eco-friendly efforts! Every year our entire dealership looks forward to partaking in #SubaruLovesTheEarth. We are proud to sponsor One Tree Planted and TerraCycle. Thanks to One Tree Planted, when you purchase or lease a vehicle from our dealership, we plant a tree in your honor! TerraCycle uses collected waste (like coffee cups, lids, stirrers and wrappers) and upcycles them to create flower pots, bike racks and park benches! Our dealership is ALWAYS accepting plastics and disposables to take to TerraCycle! Visit our dealership located near the Smith Haven Mall and check out our bright blue Terracycle benches! Our roots are deeply established in the Long Island community. Competition Subaru of Smithtown is a proud sponsor of the Sweetbriar Nature Center! The Sweetbriar Nature Center is an animal rehabilitation and sanctuary that is situated on over 54 acres of Long Island land and offers enrichment programs, daily Instagram posts and more! Competition Subaru could not be more proud of our role in making Long Island, New York the most friendly and eco-friendly island possible!