Holiday Donations 2022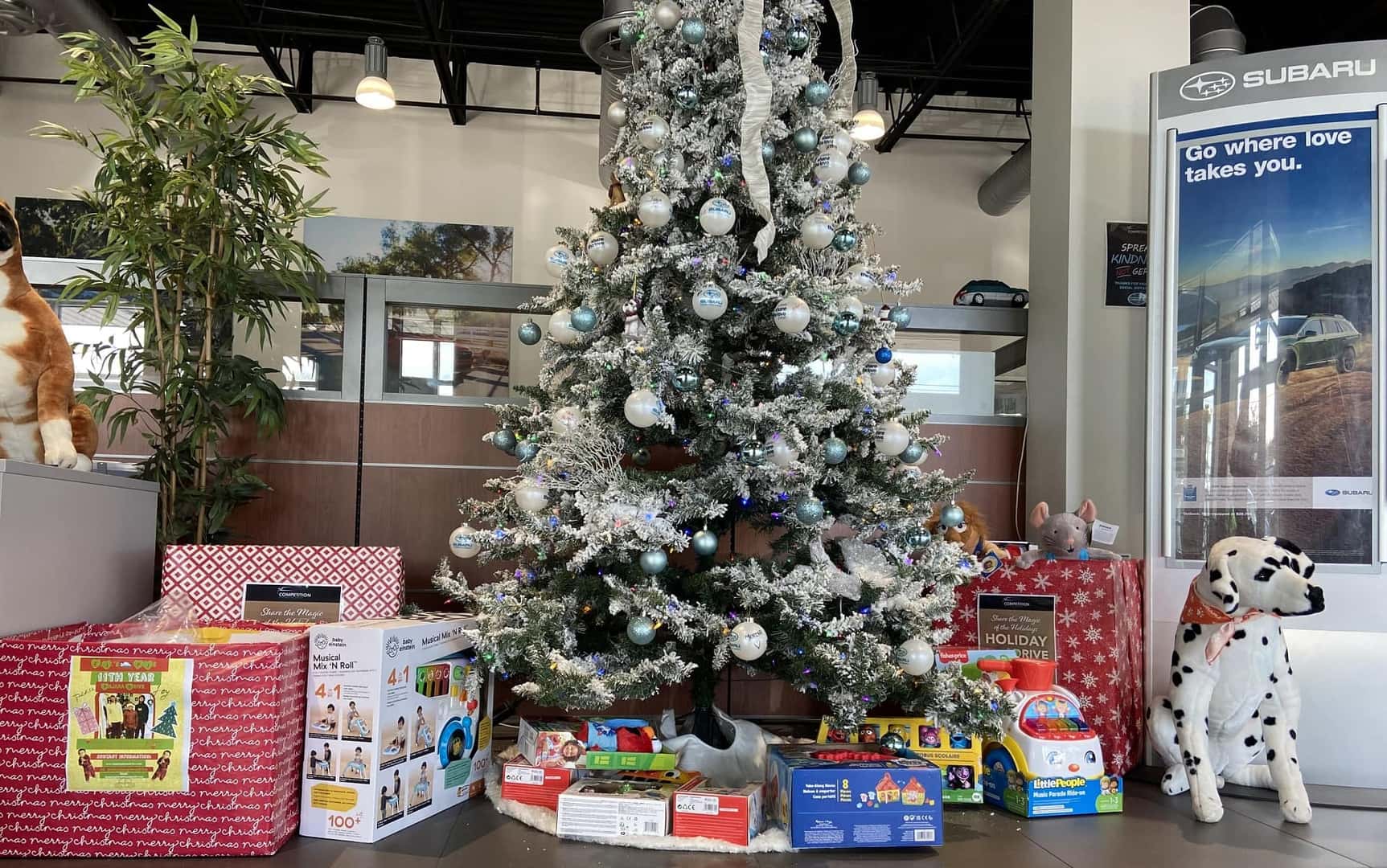 Competition Subaru of Smithtown is honored to aid the Long Island Community for the wonderful holiday season of 2022! We are proud to support both Angels of Long Island and EJ's PJs Pajama Drive for the second year in a row! For the year of 2022, we will be humbly accepting donations until December 14th for Angels of Long Island and December 19th for EJ'S PJS! 
Angels of Long Island is a non-profit organization offering a large range of goods and services to the local Long Island Community in crisis. Their mission is to assist and advocate for Long Islanders who are unfortunately struggling during these frustrating economic times. If you have the means to aid us in helping give the gift of the holidays, we are infinitely grateful! Additionally, we humbly request that you do not wrap these donations, although we appreciate such heart-warming consideration!
Competition Subaru is humbly requesting new:
Toys

Sports Equipment

Books

Puzzles

Gift Cards
for children aged from infancy to 2 years old! These collections will be on behalf of Angels of Long Island.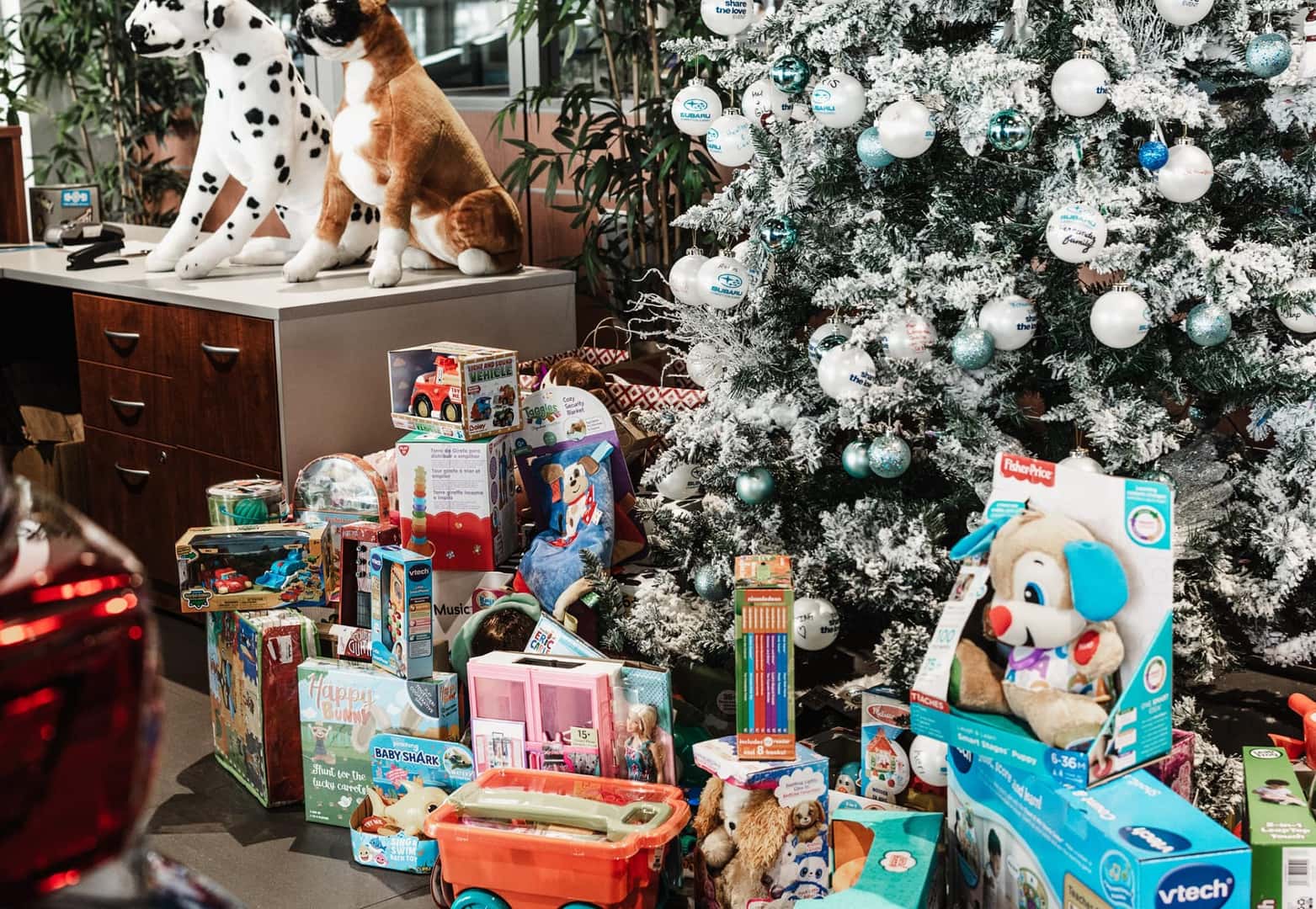 EJ'S PJS was founded in 2011 with Patricia Poggi and her three sons, Edward, Jeremy and Patrick! Their incredible yearly donation drive began as a way to extend consideration for others during the holidays instead of simply focusing on material goods! For the year of 2021, EJ'S PJS hosted a Breakfast & Pictures With Santa Pajama Party! Their goal was to collect 1,000 pairs of pajamas to donate, however, they were able to surpass their goal and collect 1,167 pairs of pajamas!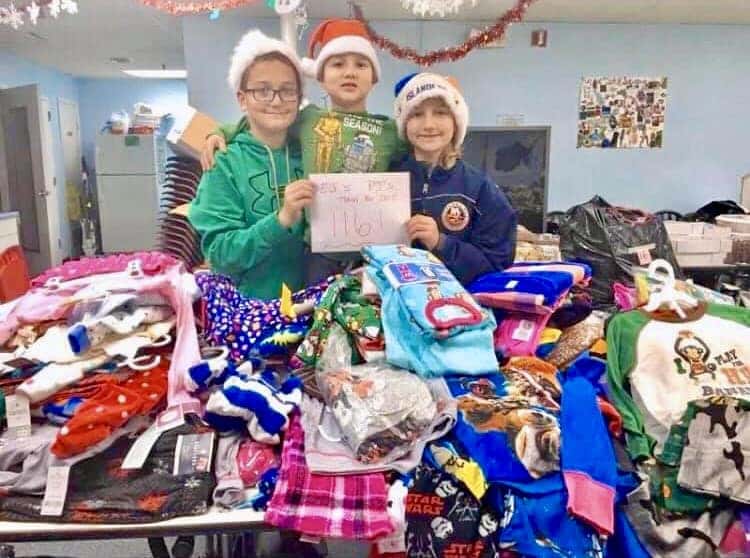 It is incredible to aid such amazing organizations and support their mission statements! For EJ'S PJs for 2022, we humbly ask for new pajamas, preferably for children aged from infant to 2 years old.
View this post on Instagram
 For either of these wonderful organizations, if you would like to donate something that is for older children, we would love to take it off your hands as well! Competition Subaru is simply honored to offer this generous opportunity to such amazing local Long Island non-profits.
Alternate Ways to Get Involved:
If donations are out of your budget, we completely understand and thank you for your thoughtful consideration. The giving spirit is able to be manifested through various channels:
-Volunteer: Angels of Long Island is requesting volunteers for various genres within their non-profit, whether it be to assemble bikes for their first time program, "A Bike Under Every Tree" or for setting up toy distribution, or other opportunities, check out their website for all of the ways to get involved!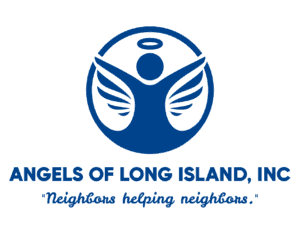 We appreciate the time everyone spends getting involved, thank you so much to Angels of Long Island and EJ'S PJs for assisting Long Island residents every year! Thank you to our amazing #CompetitionSubaruFamily for helping us in aiding these wonderful local families and friends, we are so grateful for your time, generosity and giving spirit! Competition Subaru thanks everyone again for their assistance, no matter how deeply involved. Thank you for helping us spread holiday cheer, we look forward to making amazing festive memories with our incredible friends and family!