Competition Subaru is a Subaru Eco-Friendly Retailer!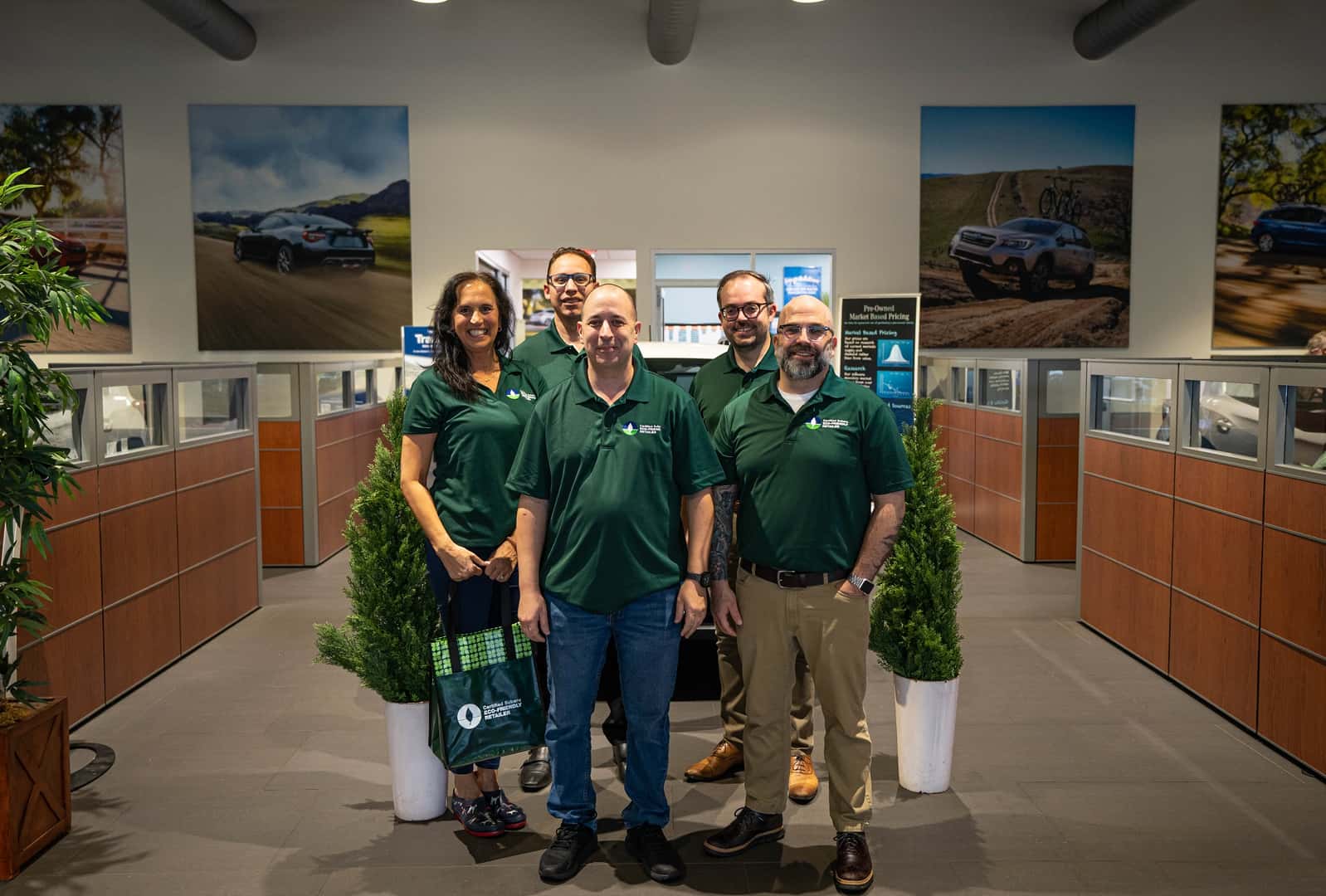 Competition Subaru of Smithtown is honored to be a Subaru Eco-Friendly Retailer! Admission into Subaru of America's environmental program is voluntary and is reliant on varying guidelines and expectations. These eco-friendly elements must be met before gaining certification into this program.
There are 5 key areas that a facility must focus on: 
Energy Efficiency

Minimizes Costs of Daily Operations

Minimizes the Amount of C02 Released into the Atmosphere 

Water Conservation

Reduces Water Consumption

Recycling

Diverts Massive Amounts of Material from Landfills

Waste Management

Insures Proper Disposal of Harmful Waste

Community Involvement

Involvement in Community Programs Focuses on Preserving and Protecting the Environment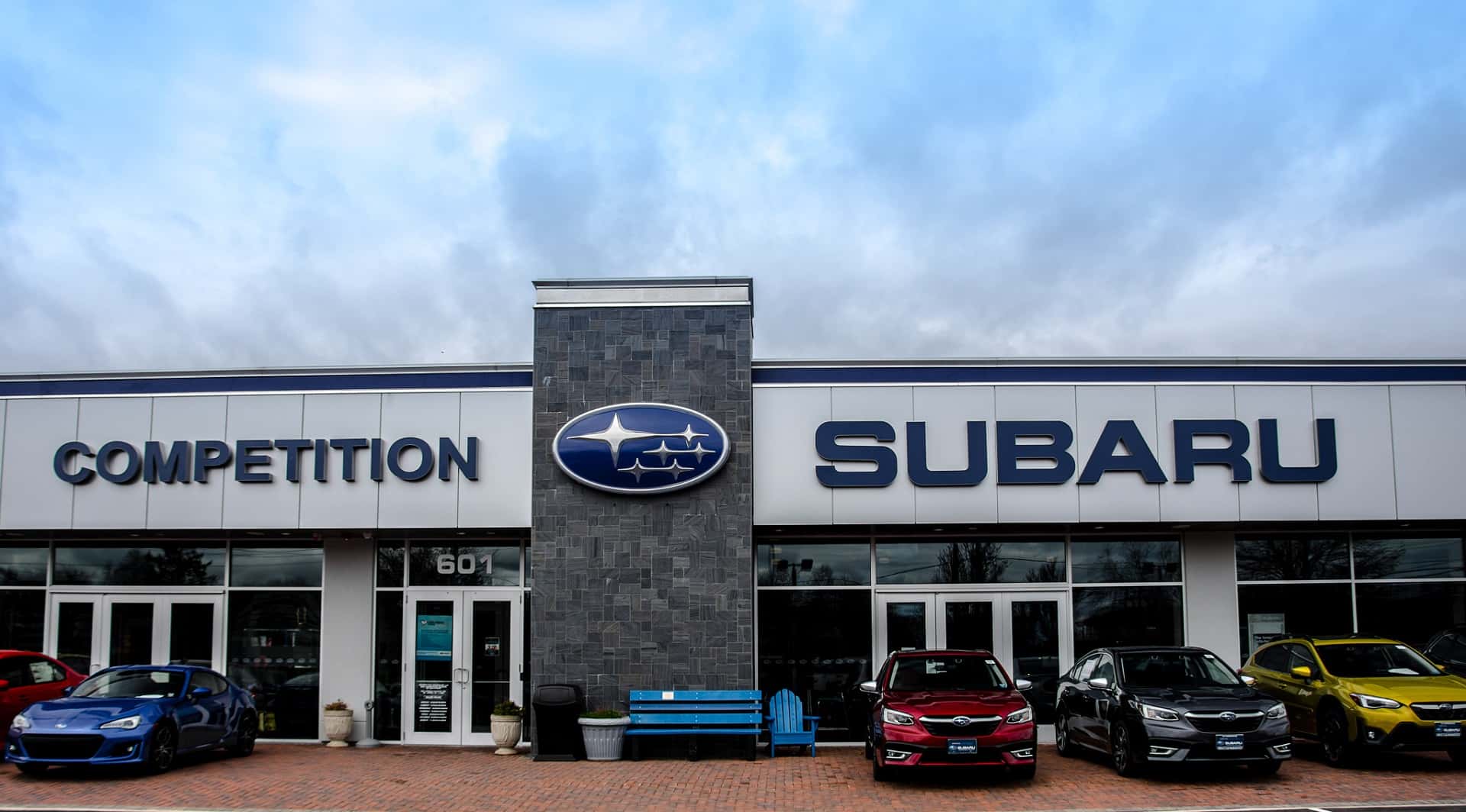 Where can you see eco-friendliness at Competition Subaru of Smithtown?
Energy Efficiency
Occupancy Sensors

LED Lighting

Programmable Thermostats
Water Conversation
Low-Flow Fixtures

Water Efficient Car Wash

Non-Potable Sources for Landscaping

Examples: Rainwater from Tanks for Cooling Towers and Car Washing

Quarry Water for Dust Suppression and Landscape Irrigation

Swimming Pool Backwash Water for Toilet Flushing
Recycling
Recycle Materials such as Paper, Metal, Cardboard, Small Batteries, Plastic
Waste Management
Proper Disposal of Oil, Coolant, Batteries and Tires

No Styrofoam Drink Containers
Community Involvement
One Tree Planted: Competition Subaru of Smithtown is proud to continue to team up with One Tree Planted. One Tree Planted is a non-profit environmental charity that focuses on global reforestation. With their help, every time a customer purchases or leases a New, Subaru Certified Pre-Owned or Pre-Owned vehicle through Competition Subaru, we plant a tree as a way to help preserve and thank our Earth! With the help of our amazing Competition Subaru Family, Subaru and One Tree Planted have planted over 3,000 trees in the most needed areas of America!
TerraCycle Bench and Chairs: Competition Subaru is proud to offer eco-friendly seating (outside of the driver's seat!) in collaboration with TerraCycle. TerraCycle reuses, upcycles and recycles waste instead of incinerating it or putting it into a landfill! With TerraCycle, Subaru has kept over 5,000,000 pieces of hard-to-recycle trash out of landfills! Through this program, things such as bike racks, flower pots and even benches can be turned into useful items for our amazing community!
Competition Subaru of Smithtown is always collecting items such as: snack wrappers/bags, plastic straws, various types of disposable coffee cups, lids, K-Cup capsules and/or creamer lids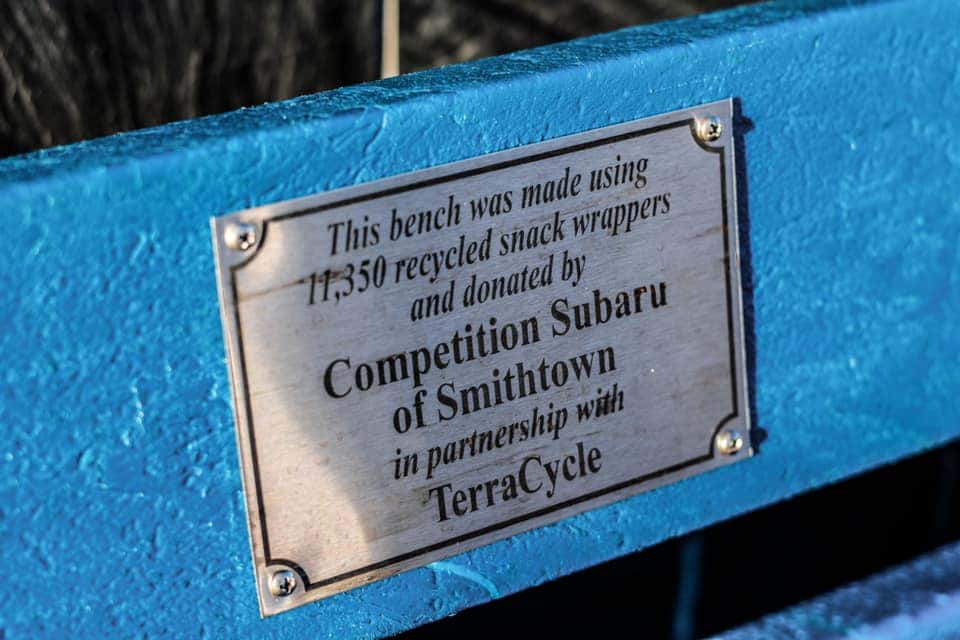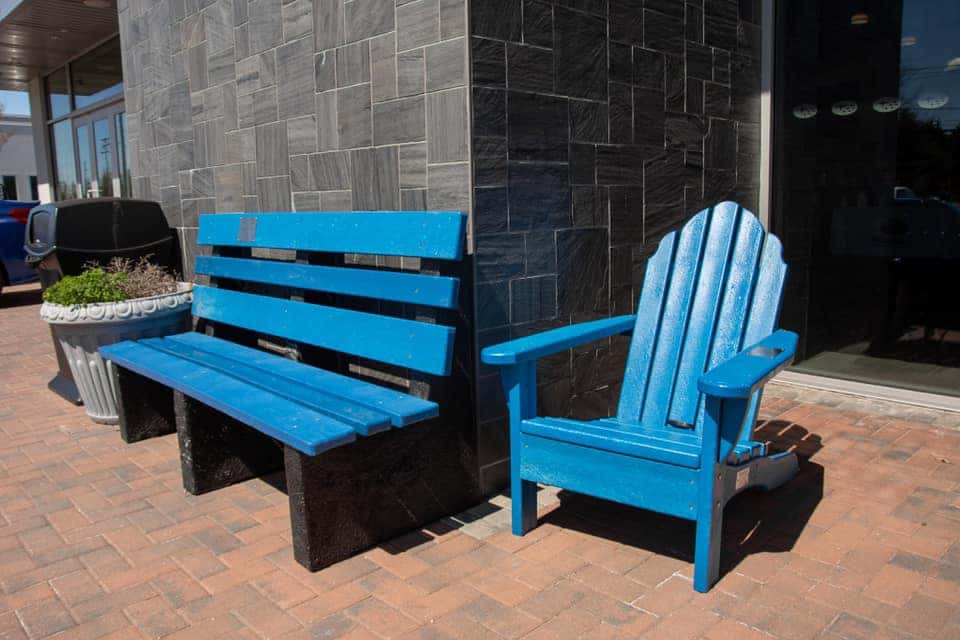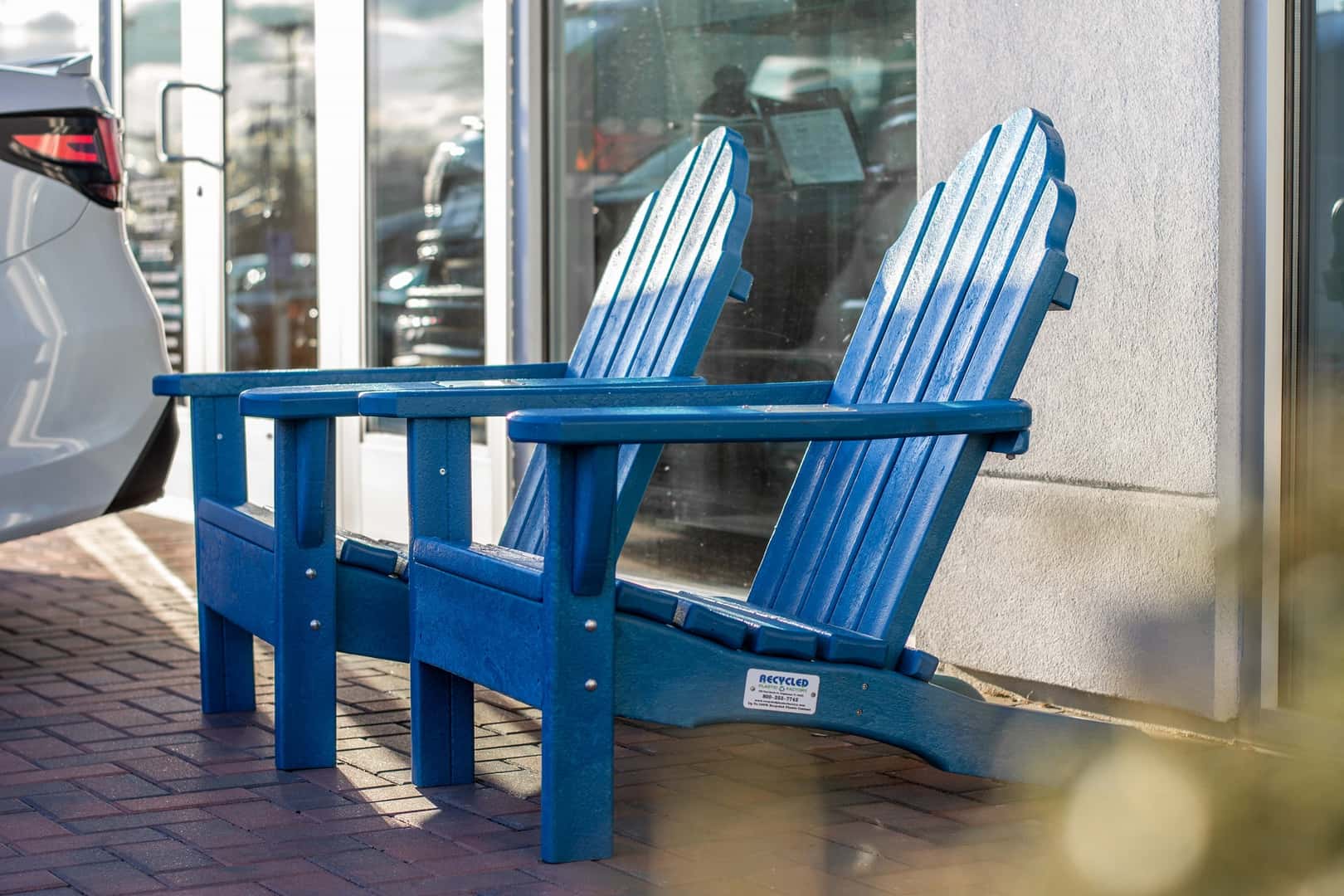 How does a dealership apply?
There are 7 easy steps to get approved! 
Enroll in the Subaru Eco-Friendly Retailer Program

Take a Self Assessment

Create an Environmental Team

Schedule an On-Site Inspection

Create a Plan of Action

Implement Changes

Receive Certification
The Self Assessment is the dealership's first step in addressing their strengths and weaknesses in regards to their eco-footprint. The criteria for the self assessment is: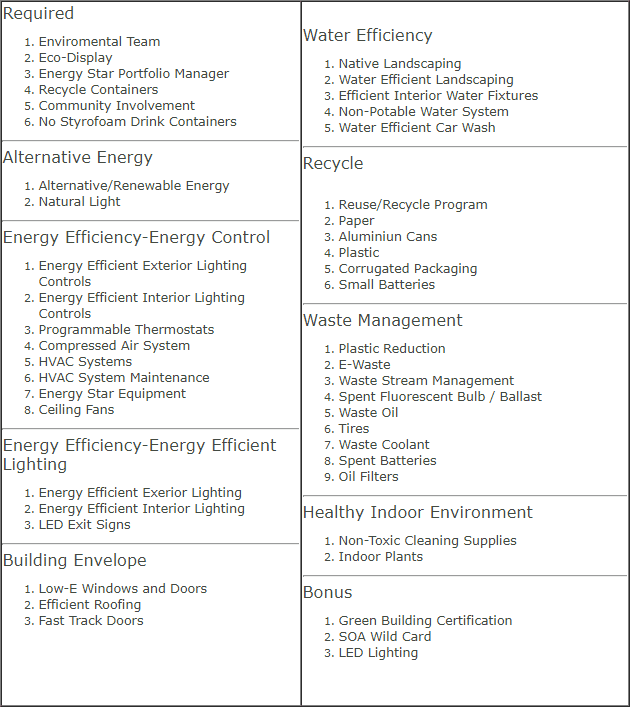 Once a dealership becomes certified, Subaru of America proudly awards the dealership with the title of "Eco-Friendly Retailer." Additionally, Subaru of America will aid in publicizing this amazing achievement! 
The Subaru Eco-Friendly Retailer Program creates a positive impact nationally, as well as throughout beloved local communities like our very own Long Island community! Competition Subaru of Smithtown is wordlessly proud of our environmentally sustainable status and aims to reduce our footprint as much as possible as the years go by!