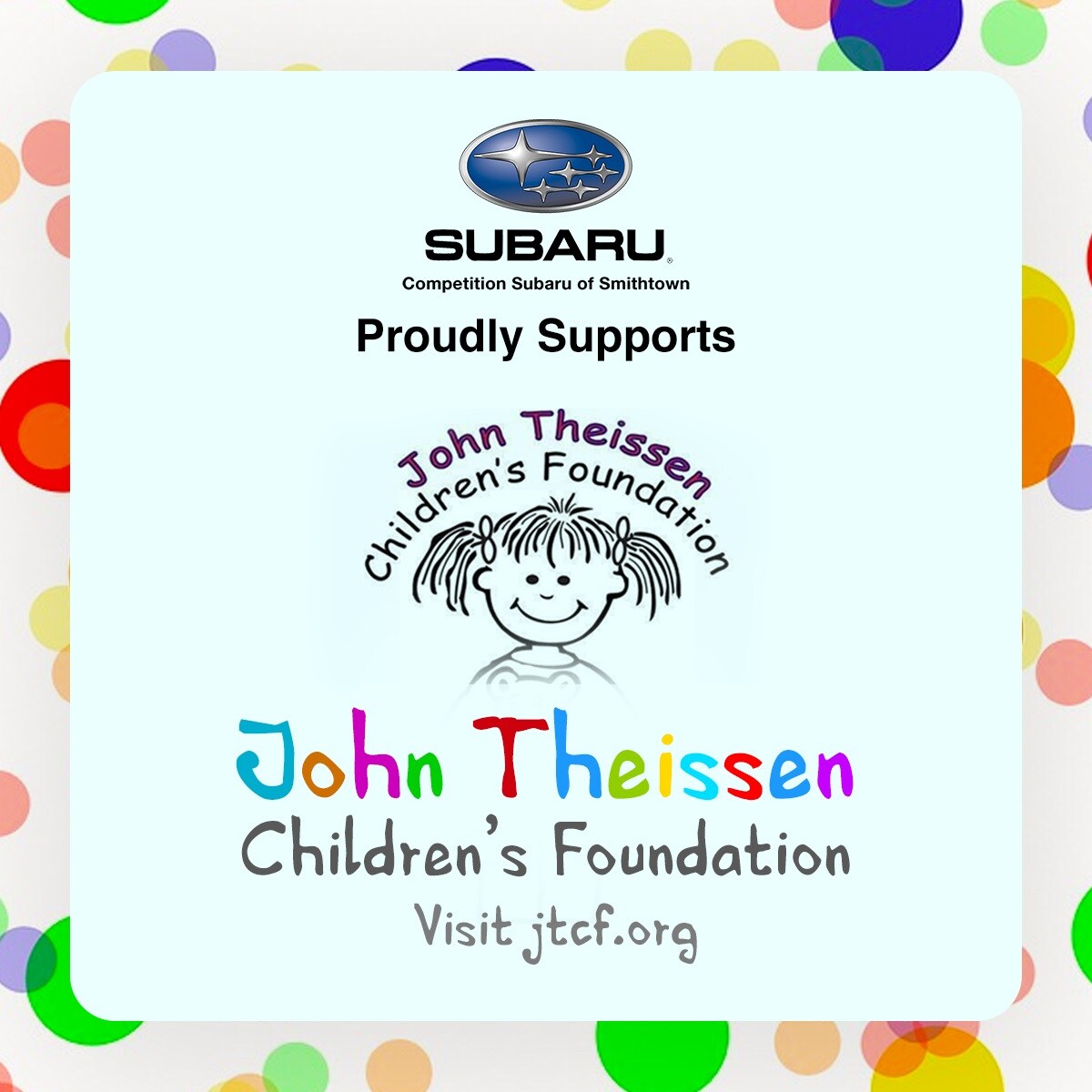 The John Theissen Children's foundation has a mission to:
Provide hospitals and child-care facilities with therapeutic and recreational equipment
Support families with financial assistance to defray medical expenses
Offer sick and needy children toys throughout the holiday season
Fulfill patient's (ages birth to 18 years old) wish lists throughout the year
Assist sick and underprivileged children
 Competition Subaru in combination with Subaru of America proudly support The John Theissen Children's foundation and its endless care and support for those in need.  
When you purchase or lease a new SUBARU we will donate $250 in your honor to the John Theissen Children's Foundation + $50 Matching contribution on behalf of Competition Subaru. 
Below is our General Manager David Toomey with our first of hopefully many contributions to amazing causes like this. 
Thank you for your support and loyalty.