We know you have concerns regarding COVID-19. We're here to help.
COVID-19 has had a huge impact on how we go about our everyday lifestyles. Our Competition Subaru dealership has taken many precautions in order to protect and maintain the health and well-being of our employees and customers. Our Sales & Service Teams are still available to assist you. Continue reading to learn more about the adjustments our dealership has made at our Sales Center in response to COVID-19.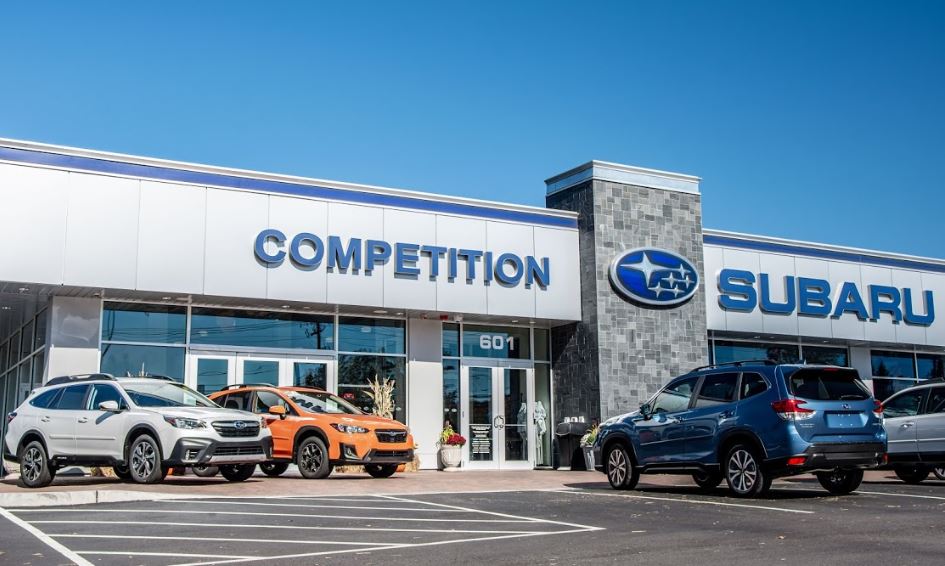 We're happy to announce our Sales Showroom is now OPEN.
While we invite you to make an appointment you are more than welcome to come in and explore our New and  Pre-owned vehicles through our showroom. Our Sales Team is on-site working, available to assist you and answer all your questions and concerns.
Sales Department Information
How can I get in touch with my salesman? Please call us at (888)-604-0343. Your call will be answered by a team member who can answer your questions or refer you to the assistance you're looking for.
How are the cars getting prepped for delivery?  Our Delivery Preparation Department is fully-trained to adhere by CDC Guidelines to prep all vehicles prior to delivery. Each & every vehicle is fully-sanitized & thoroughly inspected before being presented to you.
What is the process for delivering a fully clean and sanitized vehicle? Your vehicle will be detailed and sanitized by our experienced detail team. Once the vehicle is ready it is immediately transferred to our storage area in the lower level of the dealership where it will stay safe. Shortly before you take the delivery, the vehicle will be moved to our dedicated open air delivery area by a masked and gloved team member. Once the vehicle is staged, all touch-points including door handles, steering wheel, shift knobs, touch pads, etc will be wiped down with sanitizer. Protective covers will be installed over the steering wheel and shift lever. Your keys will be sanitized and placed in a Ziploc bag until you receive them.
How is the paperwork being processed to ensure a clean execution?  Paperwork is mailed to the customer prior to the delivery for review. When arriving at the dealership, paperwork will be placed on a dedicated delivery desk that is thoroughly sanitized before & after each delivery. Every customer & employee is mandated to wear gloves & a mask during all interactions. If you don't have access to gloves & a mask, we will provide them for you. All documents will be signed with a disposable pen that is provided to you & will be disposed of right after use.
What steps are being taken to maintain compliance with the NYS policies on remote sales? We are taking all NYS policies extremely seriously. Our staff has been highly-trained to professionally follow all CDC guidelines & procedures to ensure a seamless, almost contact-less vehicle buying & delivery process.
What are the processes for ensuring all documentation is compliant and identities are verified? We follow all necessary protocols to verify your identity and keep your information safe.
What are your processes and policies for off-site deliveries? Our customers have the choice between an off-site delivery to your home, or an on-site delivery outside of our dealership, at a social distance. Both customers & sales consultants are required to wear masks, gloves, & any additional protective gear that makes them feel comfortable. At no time will social distancing not be met. We have created a flawless process to ensure this can be achieved.
How can I return my Subaru Lease?  Give us a call at 631 361 -4500 to schedule a lease return appointment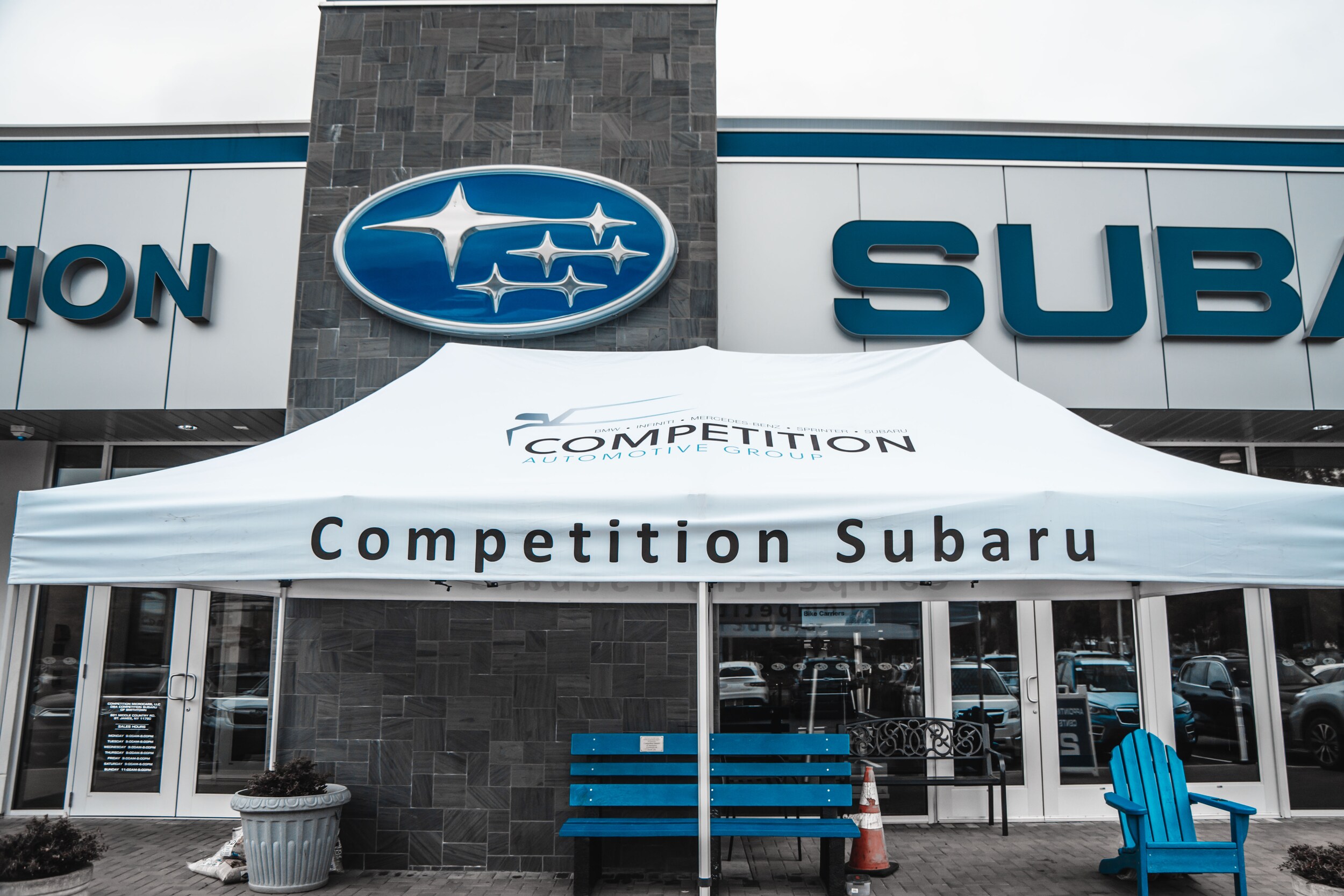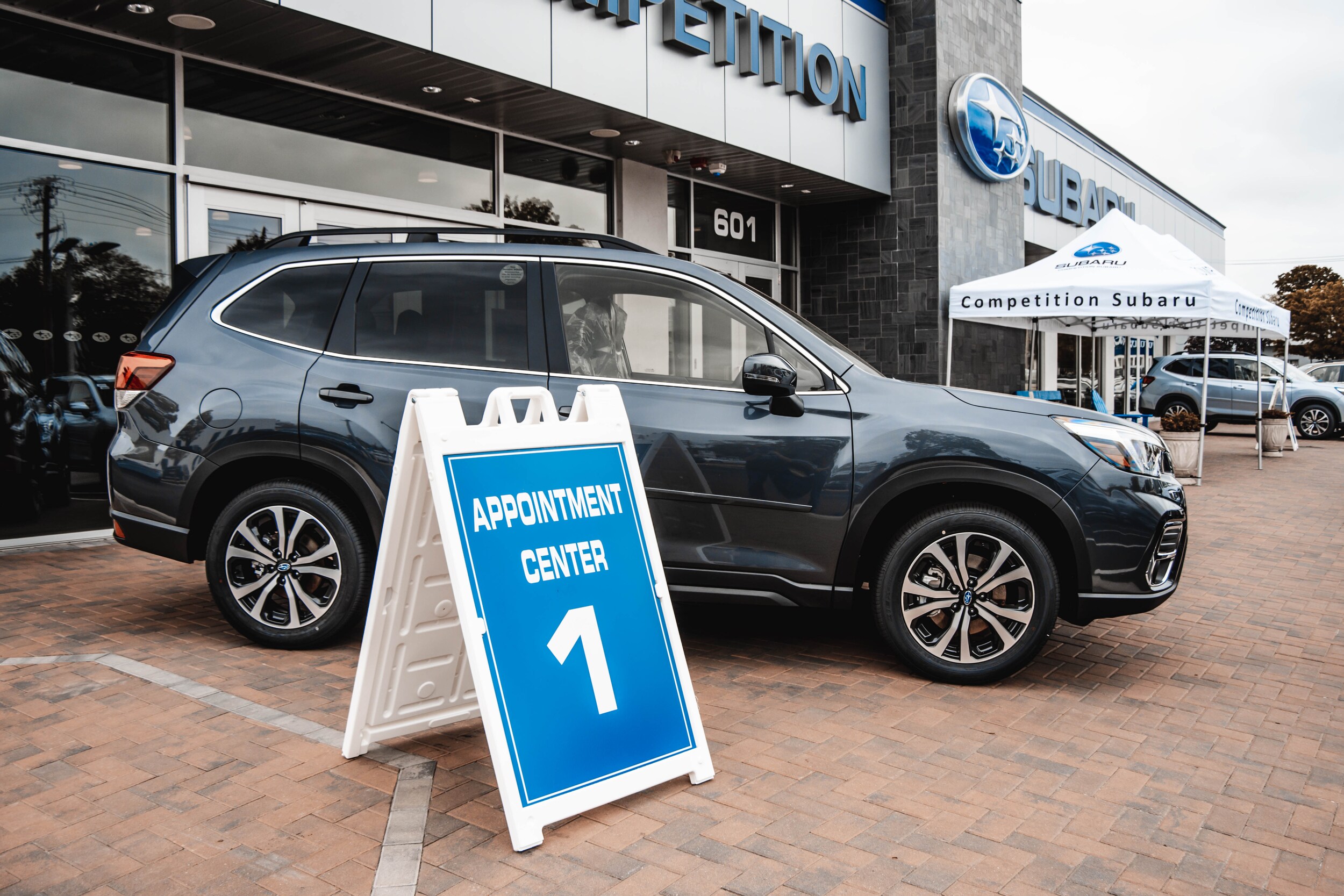 Service Department Information
Vehicle Cleaning and Sanitizing Process
What is done to protect my Subaru vehicle from contamination when it is brought in for service? Our service valet team will greet you in our service drive. They will be wearing gloves and masks. Your keys will be collected in a Ziploc bag, disposable seat covers and a disposable steering wheel cover will be installed. Vehicle Shifters handles are covered as well.
What is the process while my vehicle is being worked on and moved around facilities? Every member of the Subaru  of Smithtown team will be wearing protective gloves and masks whenever they come in contact with your vehicle.
What is the process when my Subaru vehicle is returned me? Your vehicle will be cleaned by our dedicated wash staff. All touch points including door handles, steering wheel, shift knobs, vents, touch pads, radio knobs, etc will be wiped down with sanitizing spray.
What is the cleansing process for competition Subaru  loaner vehicles before being given to a customer? All of our loaner vehicles are cleaned using disinfectant spray. We use a fine mist power sprayer on all touch-points in addition to our standard car wash. Loaner keys are sanitized and stored in Ziploc bags. Disposable steering wheel covers and seat covers will be installed for your protection.
Service Document Processing Process
What documents do we need? Subaru has modified their physical requirements due upon write-up, as long as they are documented properly on the repair order in the request format.
What needs to be signed and processed for the Subaru loaner and what happens when the repairs are done? We will require your signature for a loaner vehicle.
What documents can be signed on site and what can be done remotely/electronically? Currently we are limiting as much physical contact as possible, however Loaner agreements still need to be signed by customer.
On-Site Vehicle Drop-Off and Vehicle Return
What is the Competition Subaru Service scheduling process? Our Service Coordinators can assist with all service appointments.
What should I expect when I drop off my Subaru car? Our service valet team will assist you from a proper social distance. All staff will be wearing protective masks and gloves. Your Service Advisor will perform a complete walk around inspection of your vehicle before it is transferred to our shop. All of our service write up areas have been clearly marked to insure customers and staff maintain a six foot distance.
What is the "Curbside" process? If you prefer you can drop off your vehicle and use our Drop Box located just outside our service drive to avoid any contact with our service team.
What is your cleaning  processing for loaner vehicles? All of our loaners are cleaned using disinfectant spray. We use a fine mist power sprayer on all touch points in addition to our standard car wash. Loaner keys are sanitized and stored in Ziploc bags. Disposable steering wheel covers and seat covers will be installed for your protection. Clean, sanitized loaners are staged for customer pickup. All protective items such as steering wheel, seat, and shift lever covers are in place.
.