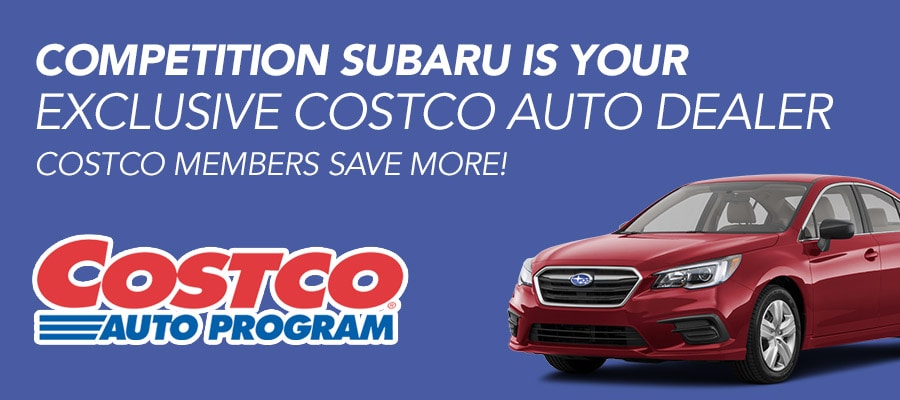 Buy with Confidence
Costco members experience member-only savings 365-days a year. Choose from a wide variety of Subaru vehicles, plus learn about Limited-Time Specials.
About the Program
Established in 1989, the Costco Auto Program has become a leader in the auto-buying industry and consistently ranks as one of the top member-based auto-buying programs nationwide.
Did you know? In the last five years, more than 1 million members have purchased a vehicle through the Costco Auto Program.
Save more - stress less when you purchase or lease your next vehicle

CALL: 631-361-4556

to speak with a Certified Costco Representative or email us directly at bdc@competitionsubaru.com for more information about the program or to set your Appointment today! 


Low, prearranged Costco member pricing
All available national manufacture incentives
Smooth, seamless buying experience for Costco Members

CERTIFIED COSTCO APPOINTMENT COORDINATORS:
Corinne Johnsen
Markellah Thomas
Kelley Siefert

CERTIFIED COSTCO SALES REPS:
Joseph Giampietro 
Rodney McCabe
Regina Medina
Erik Tops
Cathy Kelleher
Vinny DiRenzo

CERTIFIED COSTCO MANAGERS:
Melissa Kendall
Chris Pompeo
Reggie Watkins