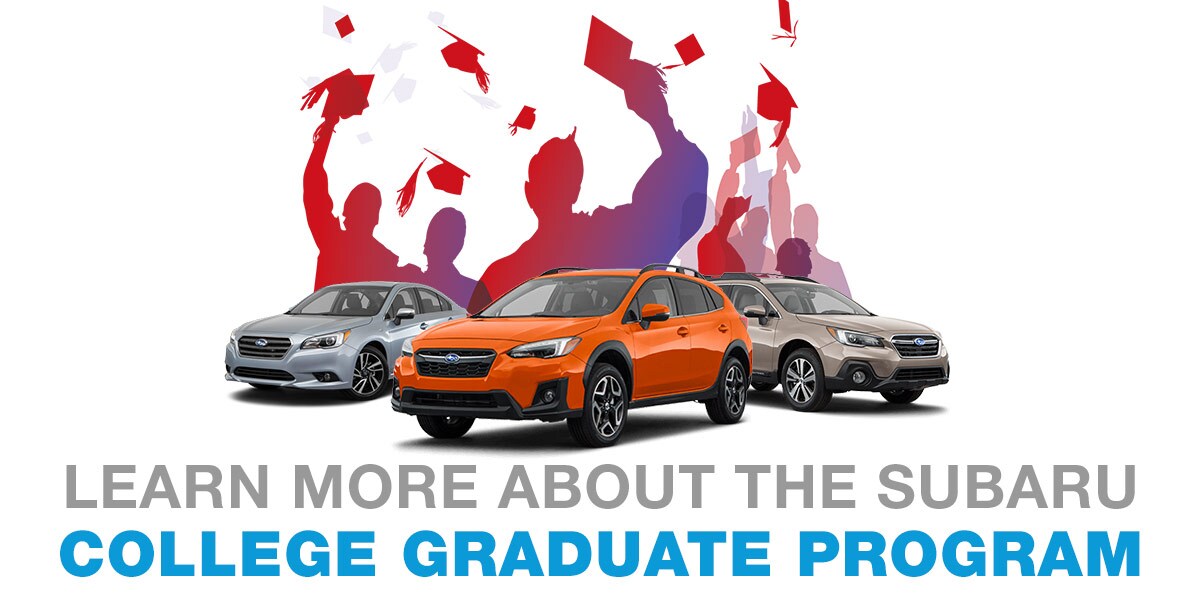 Visit Competition Subaru of Smithtown and ask about our College Graduate Program
Whether you're almost done or you've recently completed your degree, it's important to realize how much you've achieved and how proud you should be. It's also important to ensure that you're starting down the road called life in a car that will get you where you need to go and help you follow your post-graduate dreams. That's where we can help -- by introducing you to our College Graduate Program.
If you are recent or soon to be graduate, you can get some serious savings at our Subaru dealership on Long Island NY. Competition  Subaru can help you even if you haven't had the time to build up your credit yet. You can apply for leases and loans through Subaru Motors Finance, and if qualified, you'll instantly and automatically become eligible for any special lease or retail offers that are available at the time.
All new Subaru models, used Subaru models up to three model years old, and all Certified Pre-Owned Subaru vehicles are eligible for the College Graduate Program, so this is your chance to hit the road in a fantastic vehicle and get your career started off on the right foot. Shop at Competition Subaru today!
Recent and soon-to-be graduates can apply to finance or lease a new Subaru vehicle under a College Graduate Program for leases and loans approved through Subaru Motors Finance. In addition, all qualified applicants are automatically eligible for any special lease or retail offers currently available. Visit  Competition Subaru for complete program details and eligibility.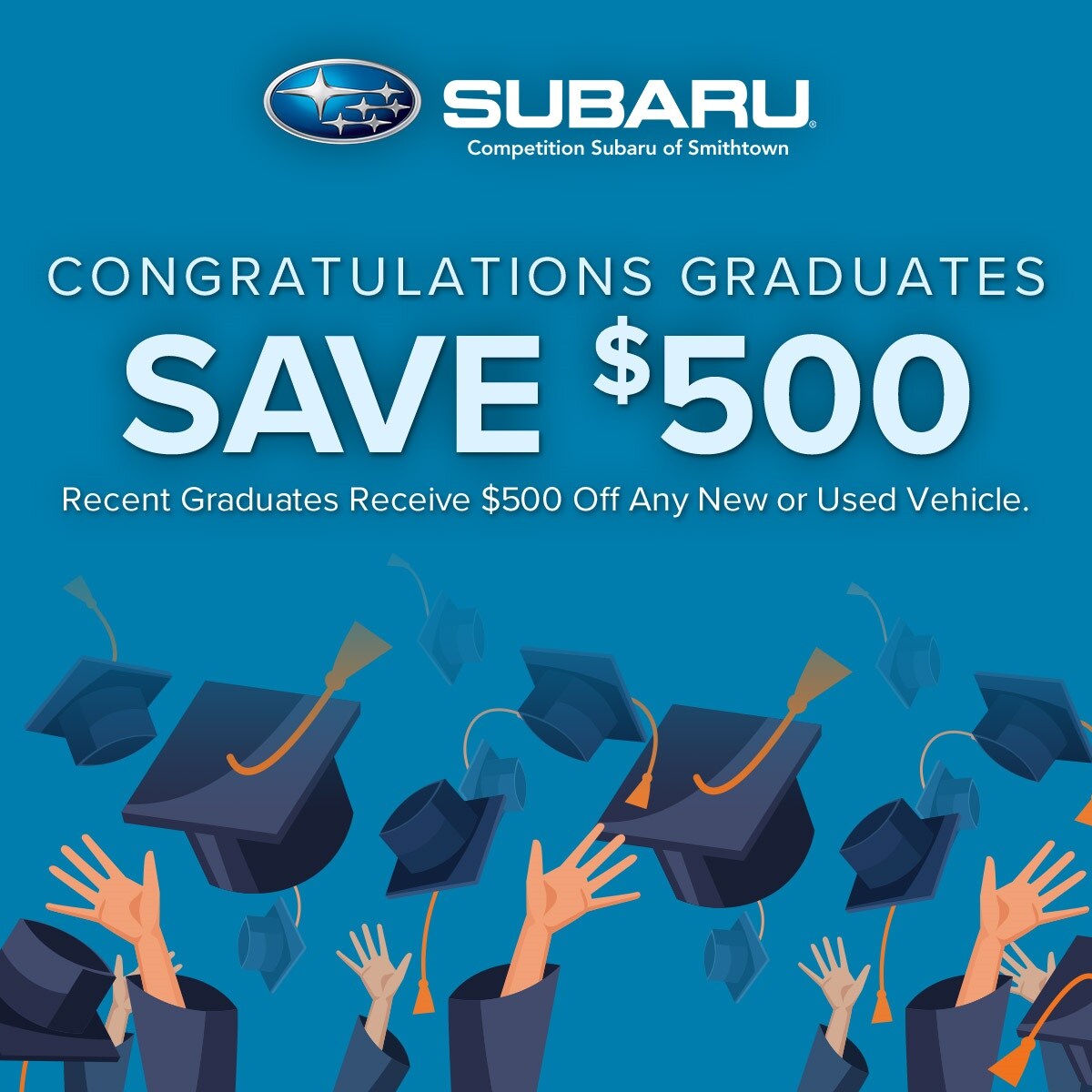 Must provide proof of graduation:
For the student who will be graduating within the next 6 months, either:
A letter from the registrar's office stating graduation date and type of degree
a copy of final transcript that states type of degree and date earned.
For the applicant who has graduated within 24 months from date of application: a diploma.
Must have proof of employment and income: Verbal or written proof of employment from current or future employer
If employment has not yet started, a letter from the future employer that shows a start date within 90 days of the current date and salary is required, along with verbal verification from current or future employer.
Applicants must be in good credit standing and have no derogatory credit history, past or present. If applying jointly, both applicants must meet all eligibility requirements.
New lease and retail only. Maximum terms: 72 months on Retail and 48 months on Lease. Maximum advance: 115% of invoice on Retail and 100% on Lease. Maximum booked LTV with aftermarket cannot exceed 125% of invoice for retail or 100% of MSRP for lease. Maximum amount financed of maximum capitalized cost is $35,000.
Standard rates apply. Retailer participation is allowed according to the applicable Product Reference Sheet or program sheet. The College Grad Program cannot be used in conjunction with the Mobility Equipped Program. Not available on contracts submitted to Chase Custom Finance. May be used with applicable Subaru Motors Finance Manufacturer special programs. See current program sheet for details and markup guidelines.
Program eligibility is subject to Subaru Motor Finance's review of documentation and verification before funding; additional documentation may be required.