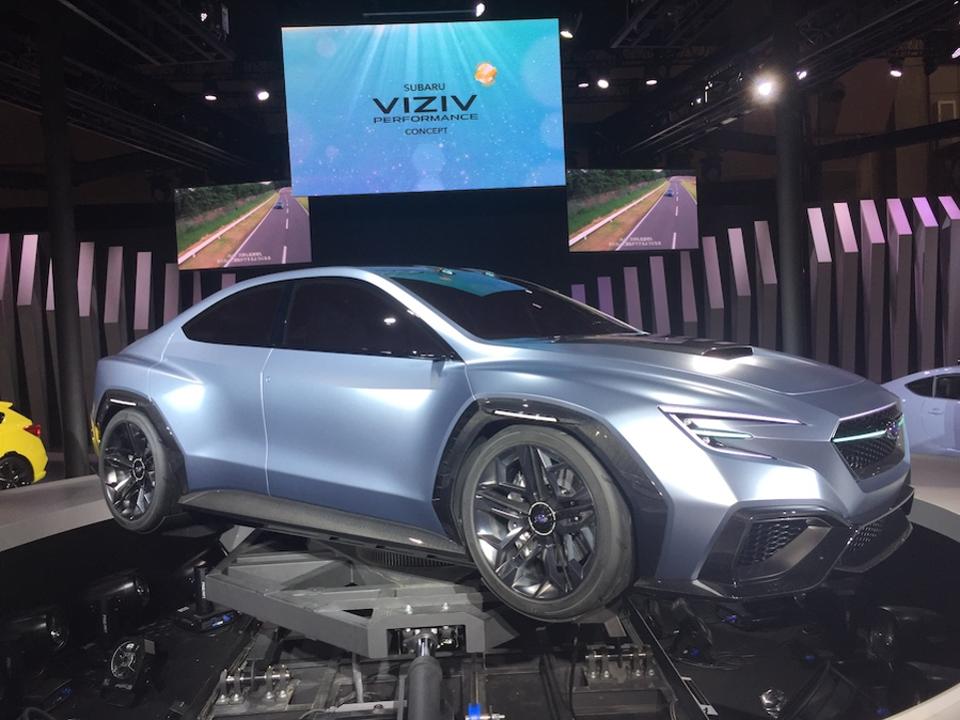 Photo above (by Peter Lyon) shows The Viziv Performance Concept unveiled at the 2017 Tokyo Motor Show which gives us a definitive direction that the next-gen WRX STI's design will take.
Subaru WRX STI
Compared to the current STI, the 2022 WRX STI will be a huge upgrade. The current STI is equipped with a 2.0-liter boxer turbo engine that produces 304 horsepower and 311 lb-ft of torque.

What We Can Expect For The 2022 Subaru WRX STI
Forbes magazine shares with us that reports say that the next generation WRX STI will be designed with an all-new 2.4-liter boxer turbo engine that will produce 400 horsepower and 361 lb-ft of torque, called the FA24. Different versions of the FA24 are currently installed in the Subaru Ascent, Outback, and Legacy. The FA24 in the 2022 Subaru WRX STI spec is expected to be designed with a reinforced crankshaft and pistons, optimized timing balance, fine-tuned valves and intake ports, boost pressure will be tweaked and brake capacity will be enhanced, along with a handful of other modifications.
Car and Driver Magazine suspects that the STI will offer only a six-speed manual transmission, while the standard WRX will also offer the stick shift or the choice of a CVT. Car and Driver Magazine also suspects the model will have stiffer suspension, larger brakes, and grippier tires compared to the Impreza.
Our best guess is that the New Subaru WRX will debut sometime in 2021, meaning there's a possibility it will arrive in the U.S. in the 2022 model year.

Stop by Competition Subaru of Smithtown and test-drive vehicles like the 2020 Subaru WRX or the 2020 WRX STI. Schedule a service online or contact us with any questions or concerns you may have. We look forward to seeing you at our Subaru dealership located at 601 Middle Country Road, Saint James, NY!