Over the last 11 years, through the Share The Love Event, Subaru of America and its retailers have donated more than $140 million to national charities and over 1,170 hometown charities.
Through the Share the Love Event, ASPCA has rescued more than 50,000 animals, Make-A-Wish Foundation has granted more than 1,800 wishes, Meals on Wheels Foundation has delivered nearly 2 million meals, and the National Park Foundation has protected over 100 national parks.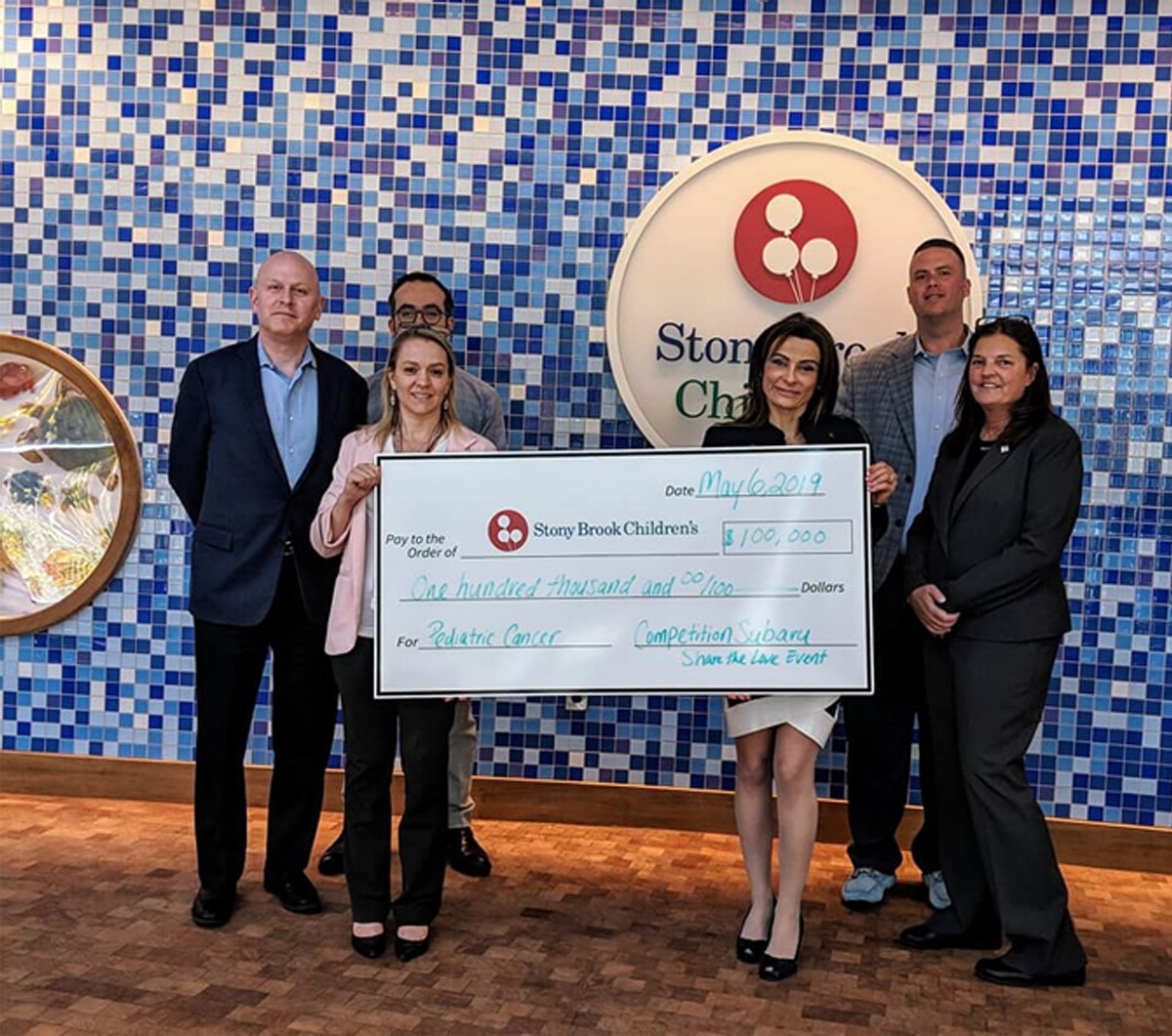 Competition Subaru of Smithtown chooses a local charity every year to be the recipient of their "Share the Love" campaign. Last year, Stony Brook Children's Hospital was the lucky beneficiary of their 2018 campaign. Stony Brook Children's Hospital offers the most advanced pediatric specialty care in the region. With more than 180 pediatric specialists available, the hospital offers a full range of medical services to help the smallest babies, the sickest children, and the most complex pediatric traumas. Competition Subaru of Smithtown donated $100,000 to Stony Brook Children's Hospital for their 2018 "Share the Love" Campaign! The funds from the donation will be used for programs that support patients and their families as well as research to improve the lives of children with cancer.
From mid-November to the end of the year, the annual event donates $250 to the purchaser's choice of charity for every new Subaru vehicle sold or leased at the 631 participating Subaru retailers nationwide. For this year's Share the Love campaign at Competition Subaru of Smithtown, we are offering our own "per vehicle sold" contributions again. Depending on the purchaser's choice of charity, an additional $50 will be donated to Stony Brooks Children's Hospital.
The Subaru "Share The Love" event truly personifies our core values as a company and is only one of the many ways that we work to support those in need all across the country and fulfill our Subaru Love Promise.
Here at Competition Subaru, we are truly dedicated to positively impacting our local communities and the wonderful people within them, along with the causes that our owners support.
Whether you're headed to Smith Haven Mall to do some holiday shopping, or you're looking for a new Subaru Outback or Subaru Legacy, stop by Competition Subaru of Smithtown! Our team will gladly help you find the Subaru that is perfect for you. Contact us or schedule a service online! Visit us today at our Subaru dealership located at 601 Middle Country Road, Saint James, NY!