Baggo
is a game in which small bags filled with dried corn are tossed at a target consisting of an inclined platform with a hole in one end. Typically, people seem to jumble up Baggo and corn hole. When people refer to corn hole, they are usually referring to the wooden game. The scoring is the same in corn hole and Baggo, but the main difference is in the board of each game. Most wooden corn hole boards are 4 feet long and weigh quite a lot! Baggo is a foot shorter than a corn hole board and is only a fraction of the weight. Baggo is also designed to take the variables out of the game so it will play exactly the same each and every time, whether you're playing in the backyard, at a friend's house, or even an official Baggo tournament.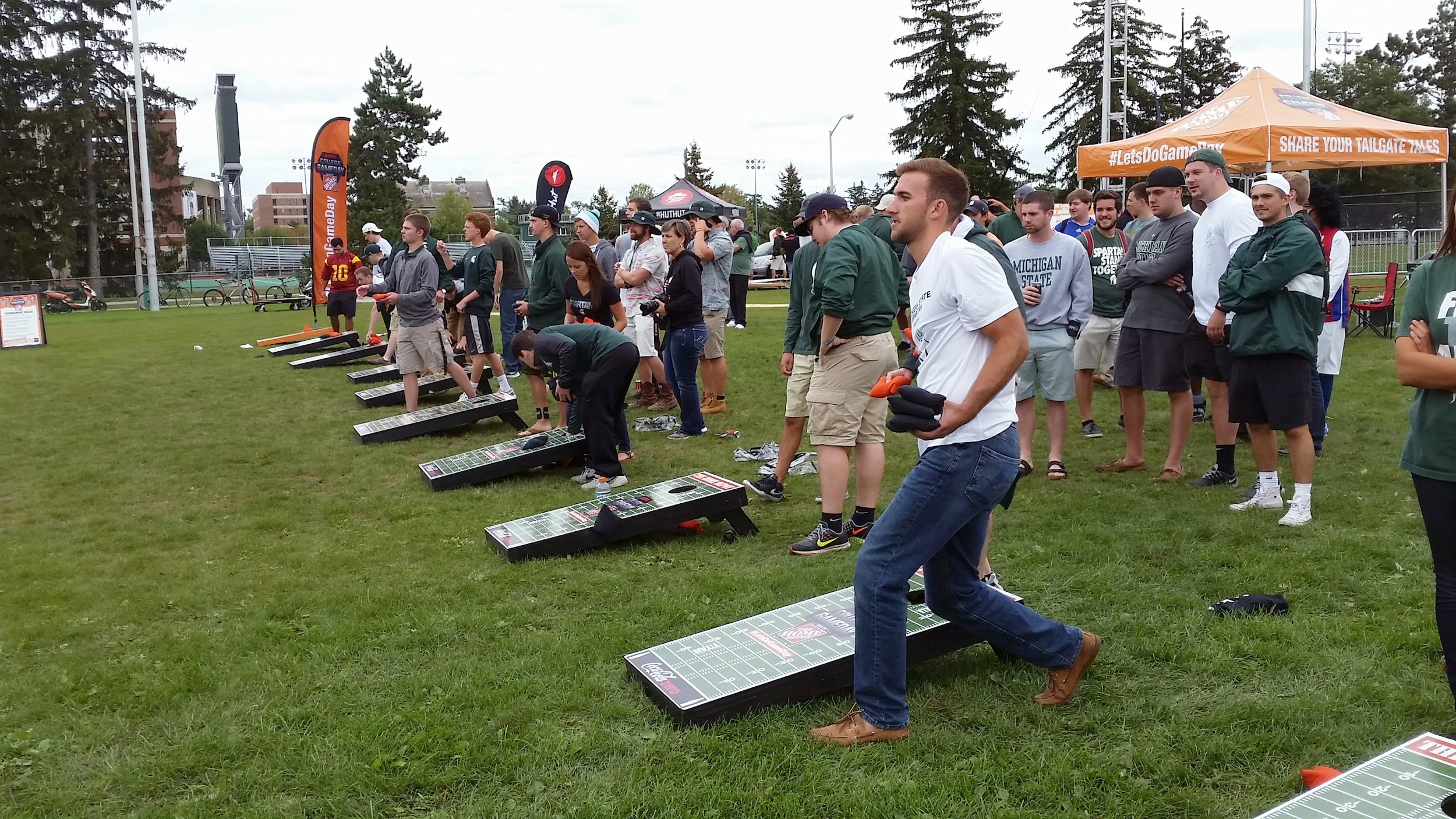 The Baggo board also has features like:
Two pop-out carrying handles
Dual score keepers on both game boards
Distance regulator cord - 20ft
10 page color instruction manual
Front and back leg, to eliminate scoring disputes
Built in pockets for bean bag storage
Mounting bracket for display and storage
When people first started playing corn hole, the boards were heavier, bulkier, and not very aesthetically pleasing. Because of this, the game's popularity was restricted to backyards and garage storage. Baggo made this backyard game much more convenient by creating a whole new version of the game! This new board was revolutionary because it was made up of high impact blow molded polyethylene with a suitcase-like handle, built in collapsible legs and interior storage. The new lightweight edition made Baggo the ultimate portable game that can be played anywhere and with anyone!
Baggo is water resistant and made for outdoor use. It is also built in the USA and is not a prepackaged product from overseas. With Baggo, you can choose from tons of Baggo boards or customize your own board. Here at
Competition Subaru of Smithtown
, we absolutely love the look of the Subaru Baggo board. Click
here
to purchase your own Baggo board set!