We should all have a chance to lead a healthy and happy life. At
Competition Subaru of Smithtown
, we're aiming to give as many people as we can that chance.
Did you know...
Every 3 minutes one person in the U.S. is diagnosed with a type of blood cancer.
Every 9 minutes one person in the U.S. dies of a type of blood cancer.
Leukemia is the most common form of cancer in children.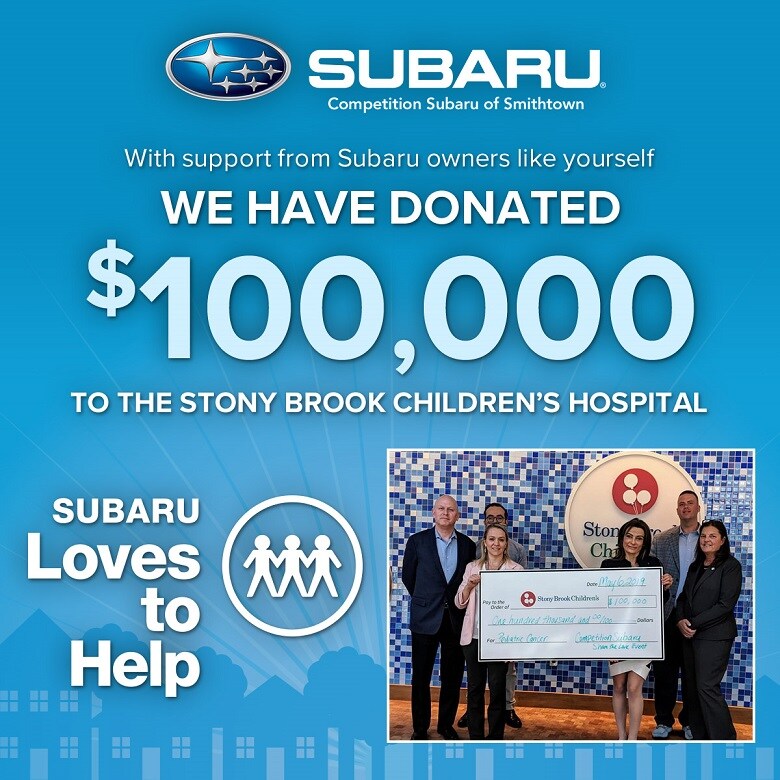 At Competition Subaru of Smithtown, we have delivered blankets, craft kits, and messages of hope to patients at out local Stony Brook Hospital! Also, with the support from Subaru owners like you, we have donated $100,000 to Stony Brook Hospital.
The
Leukemia and Lymphoma Society (LLS)
is taking on children's cancer from every direction and we, at Competition Subaru of Smithtown, are proud to be supporting them! They are disrupting the status quo with their bold vision for young patients - to not only survive their cancer but thrive in their lives after treatment. While many children survive acute lymphoblastic leukemia, the most common type of pediatric blood cancer, the treatments are harsh and outdated. The long-term effects of current therapies can create severe life-threatening complications. And survival rates for children with other high-risk types of leukemia are very poor. That is why the Leukemia and Lymphoma Society are more than doubling their investment in pediatric research.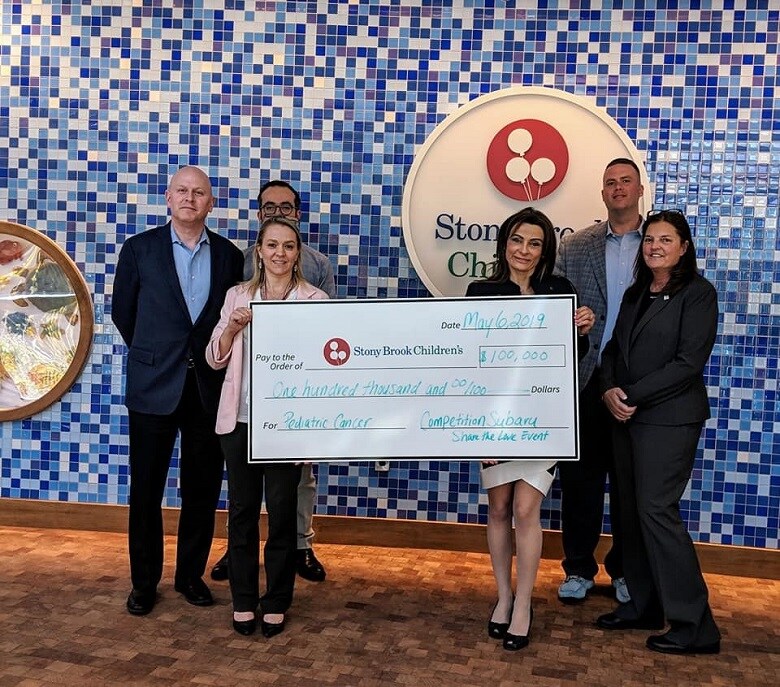 If you would like to continue your support, you can donate to LLS by clicking
here!
For more ways to become involved, click
here!