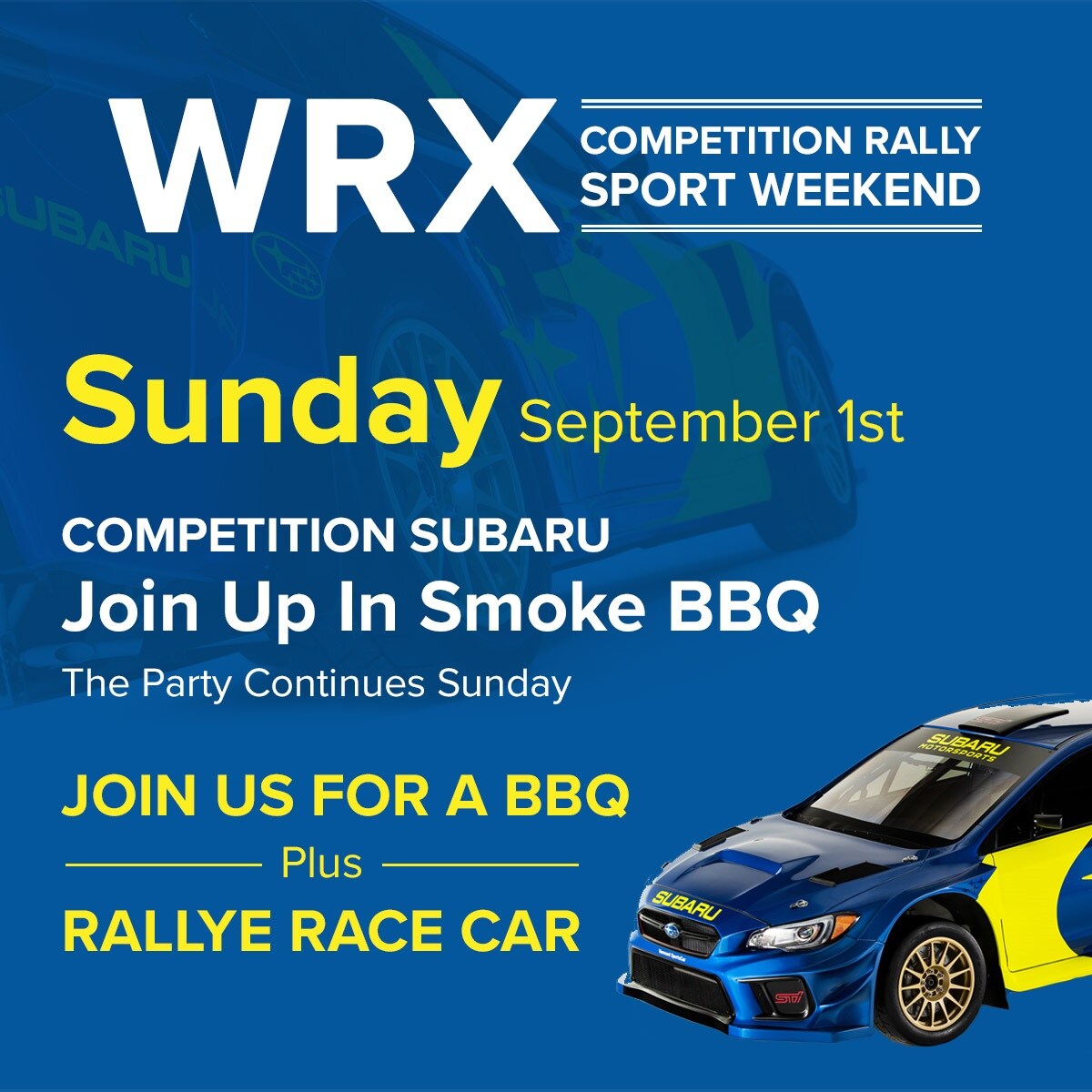 Be sure to join us at
Competition Subaru of Smithtown
from August 30 - September 1, to be a part of our
WRX
Weekend! This weekend will be tons of fun for all who decide to come down and participate. Bring your own WRX or stop by and take a look at all of the other cars in attendance.
On Sunday, September 1st, we will be hosting Subaru Rally Team USA and they will be bringing along WRX & STI swag to giveaway all day long! (while supplies last). We will also be hosting Up in Smoke Food Truck who will be giving free food to our guests as well as Mr. Frostie who will be giving free ice cream to all who attend.
As a Labor Day Bonus, there will be event pricing for this special Rally Event! If you have recently purchased a vehicle with Competition Subaru and refer a friend, you will receive a $200 referral! It is a win win for everyone! Don't miss out on this awesome event!