Competition Subaru of Smithtown is proud to be a part of Stony Brook University's, The Game of Life event! This event will show students of all ages what life will be like after they have graduated from college.
The Game of Life: After Stony Brook Edition event will be held on Monday, April 8th from 12-4. Click here for directions to the SAC Ballroom (A) where this event will take place. On behalf of Mercedes-Benz of Smithtown, we are looking forward to seeing you there!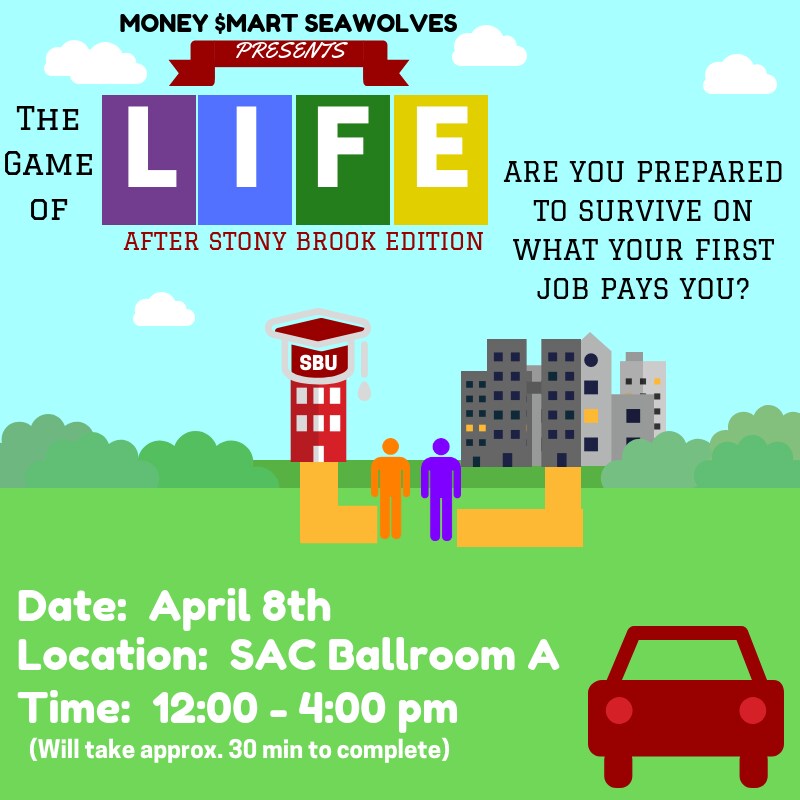 At Competition Subaru of Smithtown, we strive to provide the best for our client's whether you come to visit us to pick out your new car or to get your car serviced. Call or visit us today for any other questions you may have!
601 Middle Country Rd. Smithtown NY, 11780
(631) 361-4500.